Things Just Got Even Fancier: This New Site Lets You Customize Designer Clothes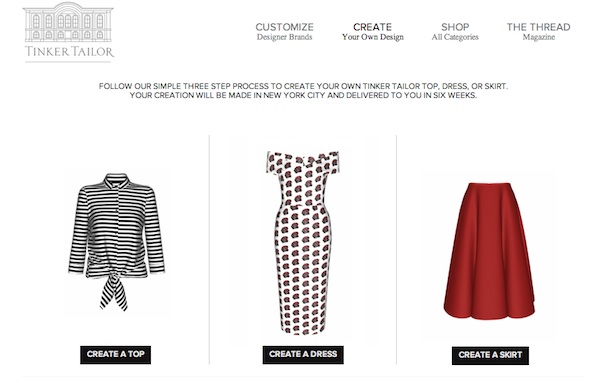 Lately, we've been really in to custom shoes and handbags, especially when they're designer. Like, who wouldn't want to brag that they have a one-of-a-kind designer item? Then you can brag to all of your friends saying, "Oh these ole' shoes? They're one of a kind Manolos. Designed 'em myself." (Insert hair flip here). Having customized designer products makes you even fancier than Iggy could ever be, but where can you design your own clothes? Well, Aslaug Magnusdottir, co-founder of Moda Operandi, has the answer.
This fashion tech chick, who has more than proved herself at Gilt and Moda, just launched Tinker Tailor, a site that allows you to customize designer clothes. BOOM! Now we can customize e'rything. Thanks, Aslaug.
Tinker Tailor features a different customizable designer collection each week (right now there are six: Betina Ocampo, Roksanda Ilincic, Lublu, Bibhu Mohapatra, Barbara Tfrank, and last but not least, Giambattista Valli). Once you choose your designer and clothing item, Tinker lets you choose between different sleeve and skirt lengths, patterns, colors, and fabrics to make your item unique to you. But if you don't like Tinker's options, the site also lets you design your own dress from scratch by picking from a variety of silhouettes. Pretty cool, huh? Looks like celebs aren't the only people that'll be designing their own stuff anymore. We can be designers too! #SoFancy
And don't forget to check out: Nordstrom beauty sale, Nordstrom swim sale, and Neiman Marcus Last Call summer clearance,