This Bracelet Makes Worrying About A Phone Charger Way Less Annoying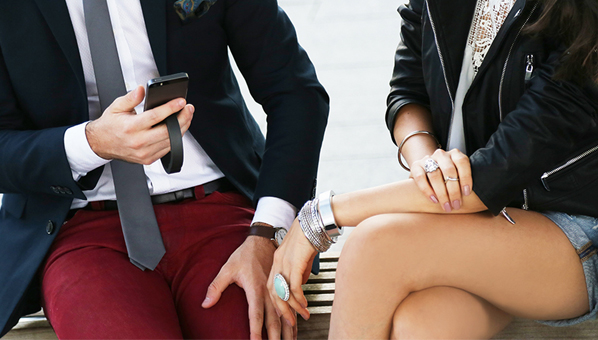 When you hear the words wearable tech, you usually think bracelets that track your every move and make you feel bad about not working out enough. Well, that's all about to change thanks to Q Designs, the company behind the QBracelet. Available for pre-order today, the QBracelet looks like a chunky bangle you'd pile on to an #armparty, but is actually a portable charger capable of getting your iPhone or Android out of the red. We know, brilliant.
If you unhook the bracelet, you'll find a hidden charging connector inside, which guarantees to juice your phone up to 60%. And the best part? It doesn't cost an absurd amount. If you order one now, you'll get the pre-sale price of $79, which will go up to $99 when it hits retail. Expect the QBracelet to ship in December. Holiday present anyone??
For more tech we love, check out: Microsoft's selfie phone, the bracelet that shocks you if you don't go to the gym and Tory Burch for Fitbit
[Photo: Q Designs]