The new #TheDress is this brain teaser that asks the question, "When is Cheryl's birthday?"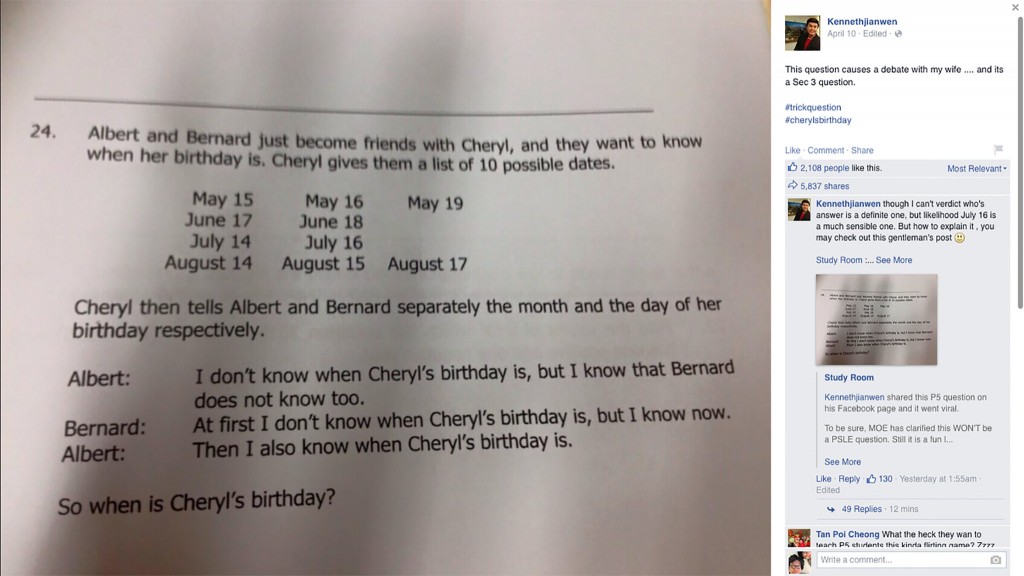 Here's the story: The puzzle was originally created for advanced high school math students in Singapore. Then ,TV talk show host Kenneth Kong posted it to Facebook and, well, we know how the Internet works, don't we? Since then, the World Wide Web has been trying to figure out when Cheryl's birthday is (see Slate, NYTimes, CNN, etc). But what we want to know is why did Cheryl make her birth date so damn cryptic? Is she not a birthday person or what?
Can you figure it out? In case you want the answer, The New York Times has a great explanation here. Good luck!
[Photos: Shutterstock, Facebook]