SHEfinds received a sample of the product reviewed in this post, but was not compensated to write this post.
I'm currently a full-time student and a full-time intern, so a regular day for me consists of about 14 hours of activity before I can come home and finish my homework (such a treat at the end of the day). In addition, I live about 45 minutes away from my internship and my classes, so when I leave in the morning I have to lug around everything I need for both, as in: laptop, laptop charger, handbag, notebooks, papers for class (I'm taking three workshop courses, so there's a LOT of paper), books for class, additional readings for class, books for subway reading… Suffice to say, it's not an easy haul — and it doesn't help that my muscle mass is probably in the negative zone… Anyway, it's a huge DRAG. But, alas, there's a light at the end of the tunnel. I've found a bag that makes it all possible… Enter: Dagne Dover.
My new love is a 13-inch, olive-colored canvas tote. From the outside, it's gorgeous. So very gorgeous that no one would expect it be hyper-functional too. But oh, it is! Let me count the ways. First off, there's a padded, magnetic enclosed pocket for my laptop — byeee, laptop bag! As if that weren't amazing enough, there's also a sleeve for your tablet, a pocket for your wallet, phone, metro card, pens, a detachable key strap, and… (the crème de la crème) an insulated water bottle holder. No joke. You can tote around your water bottle without fear of it leaking onto the interior of your most prized handbag.
Not only is my new Dagne Dover bag absolutely perfect for holding all of my daily essentials, but it's also an amazing bag for my morning commute. The handles fold down for convenience, so your tote can easily fit in your lap or slide beneath your seat (and not get between you and your latest kindle purchase).
I could go on and on…but bottom line: these totes are made to last, and made to endure the madness of your busy, busy schedule. From work, to class, to drinks and more, Dagne Dover has your back.
Get 20% off your own miracle-working tote with Dagne Dover's site wide discount code: SHEFINDS20
Happy shopping!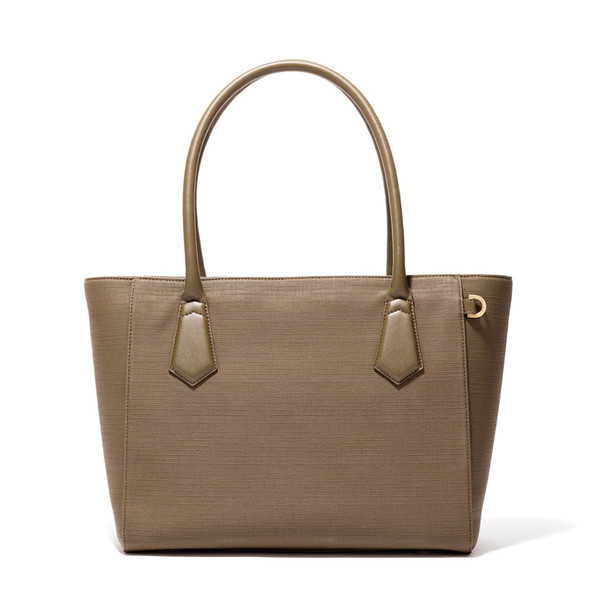 Don't forget to check out: We Poured Coffee On Old Navy's New Stain-Repellent White Jeans–What Happened Next and How To Break In The Heels Of Leather Boots
[Photo: Dagne Dover]