This Carry-On Cocktail Kit Is The Most Fun Thing Ever (I Mean, It Has Sprinkles!)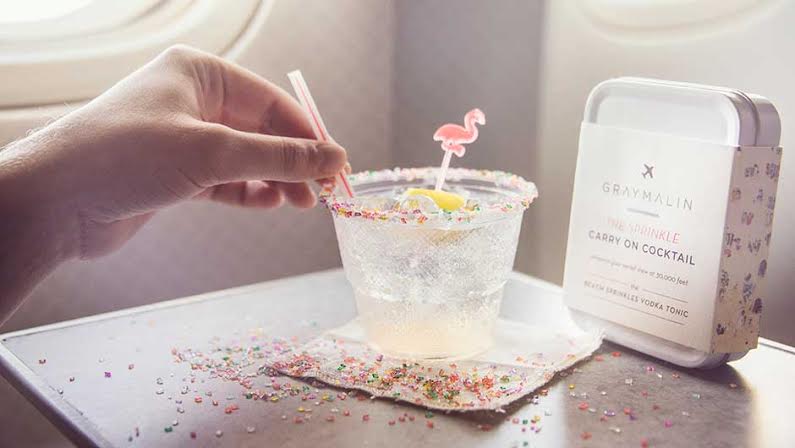 There are so many brutal aspects of travel–the long lines, the delays, the fluid ounce restrictions–that you might as well take any opportunity to treat yourself along the way. For some that means eating naughty airport food or wearing the comfiest (aka stretchiest) clothing possible–but for the stylish traveler it should mean Gray Malin's Sprinkle Carry On Cocktail Kit ($24). You can have the stretchy pants and Cinnabon, too–but what you really need for a great trip is this friggin' cute and cool is this kit (and of course the packaging is rad, too):
Jetsetters and cocktail enthusiasts absolutely need this–it includes tonic syrup, sprinkles, a flamingo stirrer, straw and other mixing tools to make a fancy and delicious cocktail in flight (all you need is the hard stuff–the kit does not include alcohol). It's already sold out and come back online–so if you want one order now!
And they just released a sweet Valentine's Day version too, if you're traveling somewhere in February or want to ask your bae for one:
Get it: Valentine Sprinkle Carry On Cocktail Kit ($24)