It's no secret that Urban Decay has some of the best eyeshadow palettes on the market, more specifically, the Naked palettes. However, not everyone wants to spend upwards of $50 on an eyeshadow palette, and that's where Demi Lovato comes in. Lovato just teamed up with NYC New York Color for an exclusive makeup collection and one of her products includes an almost identical palette to Urban Decay's Naked and Naked Smoky. What's more, it's under $10.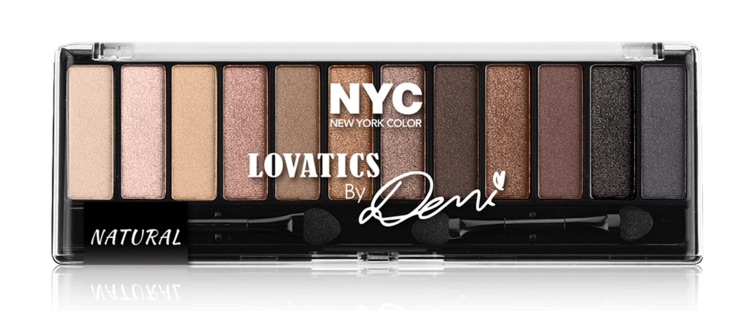 Lovatics by Demi Eyeshadow Palette
Urban Decay Naked Smoky ($54)
Urban Decay Naked ($54)
The Internet is calling this palette the closest substitute to the Naked and Naked Smoky. One Reddit user even posted side by side swatches of shadows from Lovato's palette and Naked Smoky. Let's just say, if the colors weren't labeled it would be pretty hard to tell which is what.
What do you think?! Does it come close?
Don't miss how to remove stubborn mascara in under a minute and the genius manicure tool you need to own!
[Photo: NYC New York Color]