This Hilarious Video Calls Out All The Makeup Trends We Need To Leave In 2014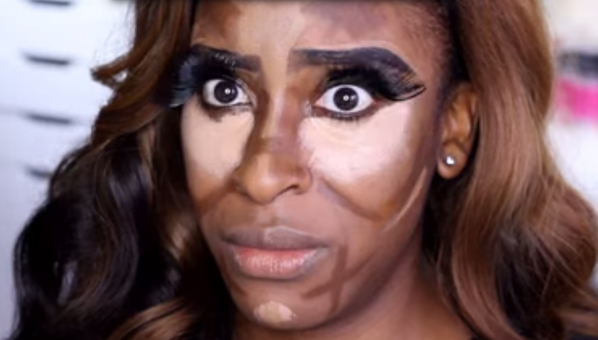 We've been looking back on some of the best parts of 2014: celeb weddings, biggest fashion trends, and more. But not everything was so great in the past year. Case in point, the insane beauty trends. Oh you haven't heard of Batman lashes or skin bleaching? Yeah, those are real things people did to their faces this year.
YouTube vlogger and makeup artist, Jackie Aina aka Makeup Game On Point, released this LOL-worthy video that breaks down which beauty trends need to stay in 2014. One gem of advice, "Your lashes should not be able to slice a pizza in half." Amen.
[youtube]https://www.youtube.com/watch?v=9GysUQfI3ZQ#t=216[/youtube]
And don't forget to check out: 9 New Year's superstitions, Reese Witherspoon's sneakers and the Hunter boots sale
[Photo: Makeup Game On Point]