Asides from getting blowouts regularly, Kate Middleton has another trick for always looking so perfect in pictures: it's called the Duchess Slant. What the heck is that? Here's everything you need to know:
The term, which was coined by an NYC etiquette expert , refers to the knees-together-tilted-to-the-side pose that Kate has done in *countless* photos. Like this one she recently took at the Taj Mahal (Princess Diana used to do the exact same thing!):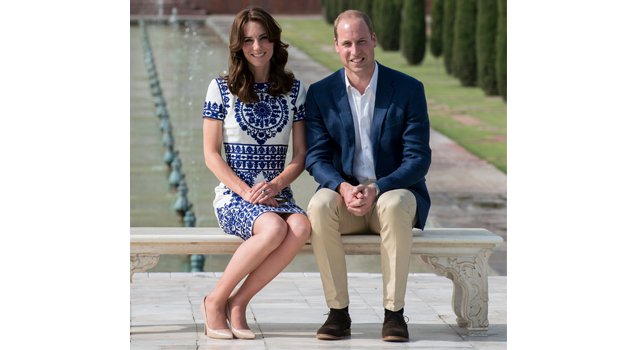 Myka Meier, royal etiquette expert and founder and director of Beaumont Etiquette, told PEOPLE, "Typically 'the Duchess Slant' is used when a lady has to sit for an extended amount of time while keeping poise and posture."
"It is the perfect pose for when a camera is shooting directly in front of you because by slightly slanting the knees to create a zig-zag effect when wearing a dress or skirt, your legs are angled so that the camera only shoots the sides of your legs and protects your modesty."
So, will you try it next time you're wearing a skirt or dress in pictures??