This Is The Most Efficient Way To Clean Your Spiralizer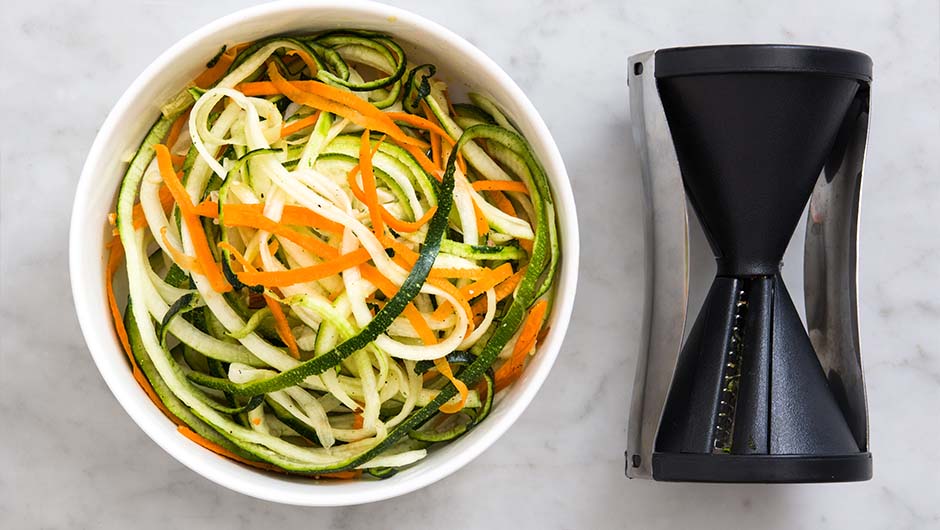 SHEfinds receives commissions for purchases made through the links in this post.
Anyone who uses a spiralizer knows that cleaning it is a chore and a half. Sure, you can throw it in the dishwasher, but that doesn't always work to get out the tiny, tiny pieces stuck in the blade. Try scrubbing it with a sponge, and you get pieces of that stuck in the blade. Oh, and don't wait too long to clean your spiralizer because it gets harder once you let the food stuck in there set. Ugh, the struggle is real.
Well, I just found a mind-blowing trick that will make cleaning your spiralizer so. much. easier. After reading countless articles, this info actually comes from the comments section. Becky (with the good tip) explains that she uses an old toothbrush to clean her spiralizer. "I can get in the crevices much easier than a big brush and I rinse when done." Genius! I'm definitely going to try this next time I make zucchini noodles (aka, tonight and every night for the rest of my life).

Colgate Extra Clean Full Head, Medium Toothbrush, 4 Count ($3.30)
Don't forget to check out: the best way to clean a Keurig and the most efficient way to hang clothes in your closet
[Photo: Shutterstock]