Last year, Converse debuted a new version of their bestselling Chuck Taylors, the Chuck Taylor IIs, and this year they've turned another popular pair–the All Star–on its head. The iconic sneaker brand just debuted their all-new All Star… and, drumroll please, THIS is what it looks like:
As you can see, the new All Star Modern has several new black details: a black toecap, a black round ankle patch, black eyelets for the black laces, and black studs. The shoe comes in a high-tech knit material in 5 colorways: red, green, blue, white, or black. It retails for $140 for the high top and $130 for the low top.
READ MORE: This Is What To Wear With Converse (Don't Go Sockless!)
So, what are the differences you CAN'T see? "While the original All Star had an entirely flat footbed, this new version has molded, cushioned arch support," Fast Company reports.
READ MORE: The Converse High Tops Every It Girl Is Wearing
Converse also released a second version–the HTM All Star Modern–designed by their special HTM creative team–which comes in white and black: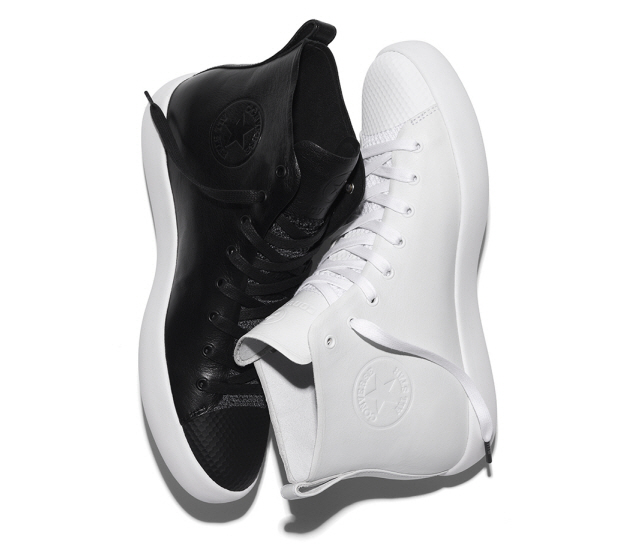 The limited-edition HTM All Star Modern ($180). So–what do you think??
READ MORE: 11 Facts You Never Knew About Converse
[Photo: Charlotte Groeneveld / Thefashionguitar.com]