This Just In: Spanx For Men To Launch (Seriously)
We've long been fans of Spanx–who doesn't like seamless shapewear that hides their tummy? We love the new Spanx swimwear, and now, just a few days after the technologically advanced bathing suit styles hit the web, Spanx has announced they're coming out with Spanx for Men–see the photos, and buy some here.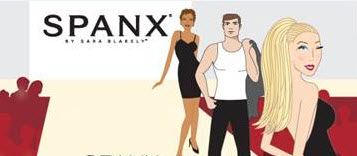 What do you think–would your guy try Manx? Maybe in secret? Tell us in the comments. For now, see the best shapewear and the best bathing suit styles, plus dresses to hide your tummy and shirts to hide your tummy–and stay tuned for photos of the Spanx for Men styles coming soon.