This Leopard Print Dress Makes Us Question All Other Leopard Print Dresses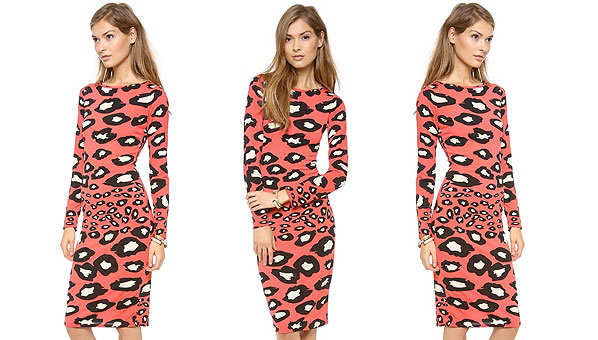 Remember when we told you about the brand Glamorous on Shopbop earlier this year? Well, there was a reason we were obsessed with their clothes then and still are now. Not only is everything from the label on-trend, but you can't beat the prices. And the band proved just that with this Leopards Are Sexy Dress ($40).
You're probably thinking, skin-tight leopard print dress? No thanks. And you're right to feel that way. Leopard print dresses (especially tight long sleeve ones) are especially hard to pull off. But I mean, take a closer look at this guy. It's not so figure-hugging that you can't breathe when wearing it. Plus, the way the print gets smaller around your waist, instead of staying the same size, actually flatters this area and makes you look less wide. And for 40 bucks? You really can't beat this. We don't know why leopard print dresses can't just be more like this one (ahem, Phillip Lim for Target). Then maybe we wouldn't be so freaked out to wear them.
SHOP THE LEOPARDS ARE SEXY DRESS NOW
For more dresses we love, check out: exposed back dresses, midi dresses and Kate Beckinsale's black and white A.L.C. dress