SHEfinds received a sample of the products reviewed in this post, but was not compensated to write this post.
There were very few makeup products I was allowed to wear in middle school. Aside from the mascara I sneakily bought at the drugstore, my makeup collection was limited to various colored lip glosses and glittery body lotions. My most prized items were my Lancôme Juicy Tubes. My mom bought them for me as a treat at the mall one day. Boy, did I think I was cool walking down the hallways wearing "high-end" lip gloss (suck it, Lip Smackers).
To be honest, I am no longer a fan of the original Juicy Tubes. Yes, they are nostalgic, but they are super sticky. That being said, I'm obsessed with the new version. The new Juicy Shakers are more of a lip stain than a gloss, so they aren't gooey. However, they still have a wet, glossy finish when applied to the lips. The formula is what really impressed me. It's hydrating and allows you to build up the color. The applicator is also super soft and fun to use. Oh, and each flavor smells different (my personal favorite is "Berry Tale" which, you guessed it, smells like berries).
Warning: Don't be confused if it looks like the product has separated in the bottle. They are made of a unique blend of pigments and essential oils that naturally separate–that's why you need to shake up the bottle before applying. Not to mention, the packaging is ultra adorable. It's like carry a little cocktail shaker around in your handbag!
Lancôme's Juicy Shakers ($21) will be available for purchase on April 21 at Lancôme.com.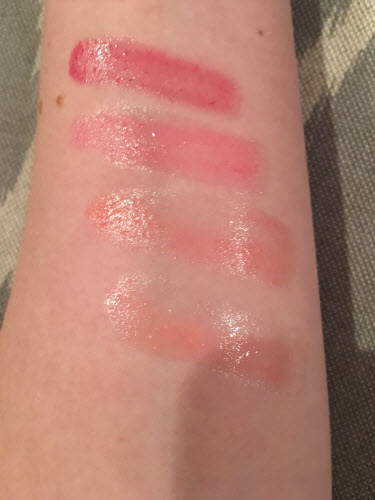 Love makeup? Check out these hacks for saving every last drop of your favorite makeup.