Metallic and holographic iridescent nail polishes may have been popular for summer, but this fall it's all about deep shade shifting colors. And one of the most popular right now? KB Shimmer's Shade Shifter Multichrome Polish. It currently has over 300 rave reviews on Amazon because women can't get enough of the gorgeous color that changes as you move your fingers. Even better, it boosts amazing staying power and doesn't contain any Toluene, Formaldehyde, or Dibutyl Phthalate.
Ready to embrace the new season's hottest nail trend? Order your bottle below ASAP!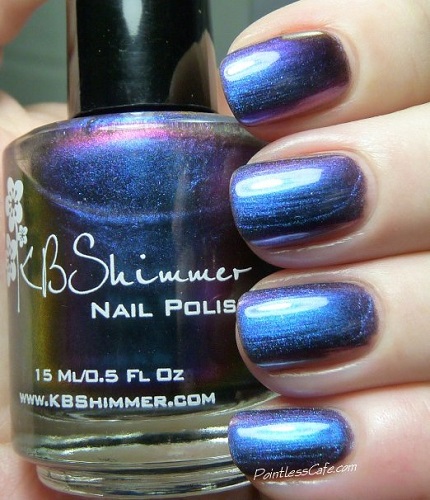 SHOP KB SHIMMER SHADE SHIFTER NAIL POLISH NOW
Be sure to check out the best drugstore hair tools and why you shouldn't drink from plastic water bottles.
[Photo: KB Shimmer]