It's Friday, so let's start with the good news first:
Julia Roberts continues to be America's sweetheart, signing on to be the face of Lancome at age 42. "[Now] I think I have to stand up straighter and wash my face more," Roberts laughed. See our innovative beauty solutions, plus check out the best heavy moisturizers for dry skin, the very best mascara, and the lip balm you've got to have. [WWD]
And the bad news: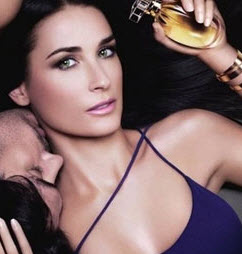 Demi Moore in more Photoshop trouble–this time, a photo she took of herself at a shoot, turns out to look nothing like the one for the ad. Surprise, surprise. We recommend the best eye concealers so you won't have to resort to tricky Photoshop. [Jezebel]
Want more good news? Spanx's swimwear line is available now. Plus, see more beauty tricks–and get some deals while you're at it by checking out our online sample sales.