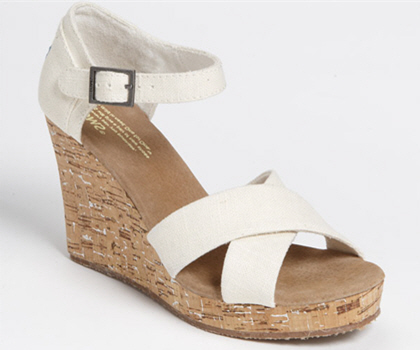 TOMS just released its first-ever wedges collection (that aren't just regular TOMS slip-ons with a wedge heel), and it includes a linen ivory strappy pair ($68.95)  that, according to the TOMS site, was made "specially for the Wedding Collection." The wedges are almost sold out on Nordstrom (already!?) but you can also find them here.

And, while you're here… we love this pair from the prior collection:
Get 'em: TOMS Grosgrain Glitter wedges ($79.95).
Shop the entire TOMS bridal collection, like this best-selling crochet pair (which is now available in white!).