I'm no tech-geek, but it's hard not to get excited about the newly launched iPad and what it means for shopping on-the-go. We rounded up the top three iPad applications that might tempt you stand in line for Apple's newest creation.
1. eBay for iPad (Free)
Ebay is bringing their online auction site to the iPad with an easy to navigate application that lets  you quickly scroll through search pages with the swipe of your finger, while also letting you narrow down your search with a price histogram. What's most intriguing about the eBay app is that graphics of the products are oversized, meaning  you get an extremely clear view of what you are buying or bidding on.
2. Gilt Groupe for iPad (Free)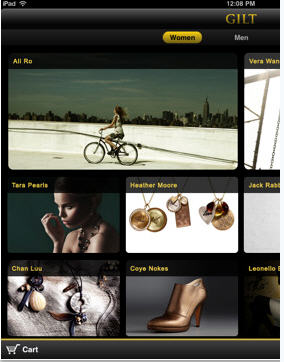 Gilt Groupe's shopping experience is already pretty seamless, and this iPad app makes scoring designer items on this online sample sale site even easier. Not only does the app send sale alerts to your iPad, it also allows shoppers to zoom in on items (the image will be more rich on your iPad than your laptop), quickly drag items into your cart, and jump from sale to sale with the slightest tap.
3. Gap 1969 Jeans for iPad (Free)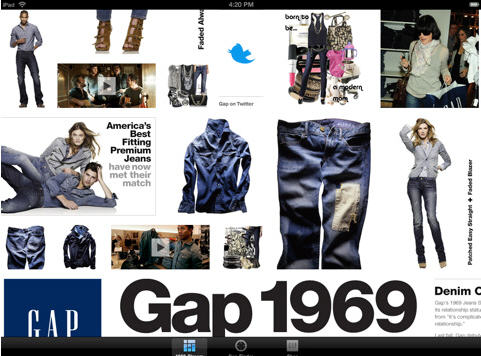 Gap's iPad application looks cooler than their e-commerce website. With this app you can put together outfits, shop online, look at pics of your favorite celebs wearing Gap jeans, and watch behind the scenes video from the brand.
If you haven't made the jump to the iPad yet, check out the top five iPhone fashion apps, and learn how you can get SheFinds on your Kindle. Get ready for warmer weather with our guide to the best spring fashion trends, and the best chain strap bags.