Around this time of year, with plenty of New Year's resolutions, we tend to make it to February and then forget what it was we were trying to be in the first place.
We'll make it easy for you. Scent has a strong associative quality that helps trigger memories and emotions, so here are our top five best perfumes to help conjure up our superstar alter-ego. If that doesn't work, you still get a new perfume. Regardless, here are our five perfume picks to help become a better you:
1. Lighten Up and Simplify Your Life: Clean Provence by Dlish ($38) is minimalist, delicate, and fresh for the simplest smell you'll find on the planet. If this doesn't chill you out, maybe consider moving to Jamaica.
2. Get Motivated: An energizing citrus scent like Lilly Pullitzer's Squeeze ($35) should inspire you to always push for the most out of life; it's like a gentle kick in the pants in a bottle.
3. Score a Promotion or a New Job: Be the most successful, confident woman in the boardroom when you wear the no-holds-barred Gucci By Gucci Eau de Parfum ($54), a take-charge Chypre scent.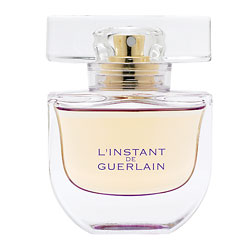 4. Find Your Inner Goddess: If 2010 is to be all about improving your life in the boudoir, turn on the charm with the sensual and romantic scents of floral and musk: L'Instant de Guerlain ($64).
5. Be More Glamorous, Sophisticated, and Stylish: Channel your inner Hollywood charm and exude an air of royalty, femininity, and modernity with a touch of tuberose, it's a perfume meant to be flaunted: Robert Piquet Fracas ($31).
To learn more about choosing the right perfume for you, check our guide to fragrances for every season.