Remember when we said red hot lips were in for winter? Well, nude is in for spring. Banish lipstick-stained teeth and opt for light lips with dramatic eyes. And remember: pick a nude shade that complements your skin tone and give your cheeks a touch of blush to keep from looking like you need a Bahamavention.
Here are some of our favorites nudes. What are yours?
1. Bobbi Brown Lip Color in Uber Beige ($21 at Nordstrom.com): The creamy formula smooths lips and gives rich, full coverage.

2. Kiss Me You Fool lip set ($28 at CatCosmetics.com): These glosses last like lipstick and come in pearlized pinks, metallics and neutrals, perfect for blending.
3. Prescriptives Colorscope Lip Color in Bare or Nude: ($17.50 at Nordstrom.com
): The moisture-rich formula is shiny and comfortable all day long.

4. Benefit Her Glossiness: ($16 at Macys.com
): These shiny glosses create A-list lips that let your true colors shine through.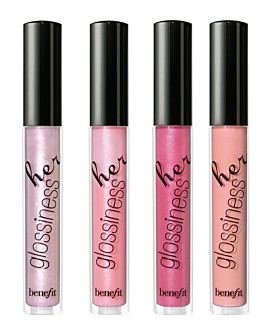 5. Tell Us: Which is your favorite nude?
For more beauty picks and recommendations, check out our guides to the best lip balms, mascaras, and waterproof makeup.