First it was Prabal Gurung's turn, and now Tracy Reese has gotten herself a limited edition nail collab with Sally Hansen, too. At $7.99 each — this is a way less expensive way to keep up with spring's trends; the Sally Hansen Complete Salon Manicure for Tracy Reese shades include (from L to R): Olive Branch, Parrot, Fired Up, Buttercup, Honey Whip, The Sky's The Limit and Temptation — all inspired by colors used in Tracy's Spring/Summer 2012 collection: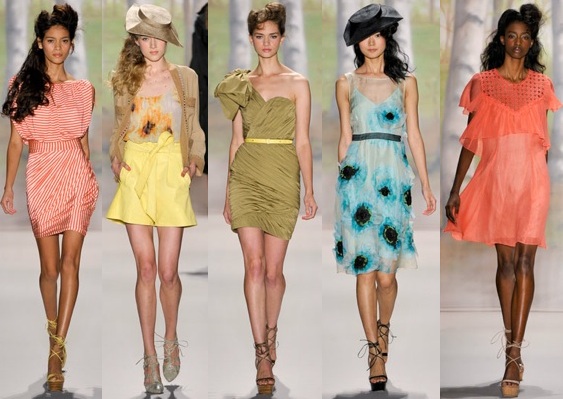 Tracy Reese S/S 2012
We can't take our eyes off of these amazing spring-y shades, which will launching on Ulta soon — so stay tuned for an update!
Check out the latest nail trends, including fishnet polish, Deborah Lippmann's Holographic polish and Ciate's Caviar Manicure now.