Even though Coachella is now over (and is it just me or is anyone else happy that it is?), that doesn't mean festivals are over, the season is actually just beginning. And if you are already over the 'hyped' up festivals that are pretty much just for Instagram content, we feel you. That is why we rounded up the best festivals happening around the world this Spring and Summer. So while everyone else is headed to Bonnaroo or Lollapalooza, these are the events and destinations you should travel to instead. Trust us, you'll be so happy you skipped out on the overrated ones.
From music to food based, and beaches to mountains, there is a festival out there for you. Check out our top six selections below!
Twilight Electric, Paradise Island
From April 13 to June 23rd, Atlantis' Paradise Island will be hosting a 10-week spring festival called Twilight Electric, a first-ever outdoor festival for the property. Every Wednesday through Sunday (6-11pm) guests and locals will be able to partake in celebrating Bahamian culture and dance to live music while indulging in local cuisine and drinks. You can also take a ride on a Ferris wheel for some amazing views of the island. But the main attraction will be a must-see cabaret show, "Showtime at the Pink Flamingo," that will feature performances from burlesque dancers to acrobatic artists.
Romantic Music Festival, Bavaria
The luxurious spa resort, Schloss Elmau, that is tucked away in the Bavarian Alps, will be hosting a Romantic Music Festival from June 23-30, 2019. This will involve showcases from exquisite musicians and ensembles such as the Schumann Quartet to deliver the different themes of Romanticism. In other words, this would be the perfect trip for you and your significant other to take this summer.
Sziget Festival, Hungary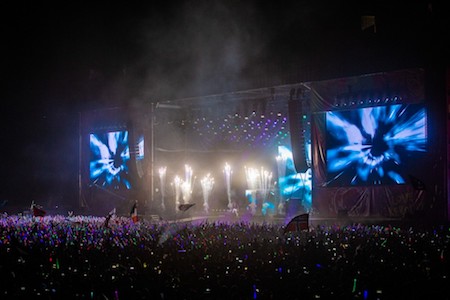 Known as one of the most exciting music festivals in Europe, the Sziget festival takes place in Budapest and this year's lineup includes names like Ed Sheeran, Post Malone and many, many more. The best way to get to it? Topdeck's "Road to Sziget" makes stops in three other countries before arriving at the festival (which includes a 3-day ticket) so you can enjoy both exploring new countries and an out of this world music experience.
Winegrowers' Festival, Switzerland
Calling all wine lovers, this is an event you don't want to miss! The Winegrower's Festival that takes place in the UNESCO-protected Lavaux wine region in Vaud, Switzerland and celebrates Swiss wine and culture (only held every 20 years!), will be back this July 18th to August 11th. While you are there, make sure to stay in the iconic Beau-Rivage Palace, a 5-star hotel that also has two Michelin-starred restaurants.
Festival of Colour, Maldives & Thailand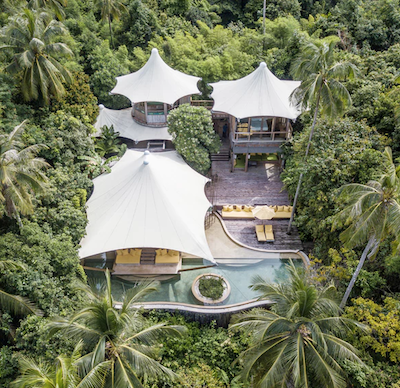 Soneva Resorts hosts a year-long Festival of Colour, with each month of the year being associated with a different color and theme. This allows for a diverse array of activities, collaborations, and special on-site events and guests. This year, they will be welcoming Michelin-starred chef Kenji Gyoten who will be doing a residency at both the Soneva Fushi in the Maldives (August 13th-24th) and Soneva Kiri in Thailand (from August 25th-31st). If you're looking for an adventure that will bring you out of this world cuisine and experiences, then this is the trip for you.
Telluride Festivals, Colorado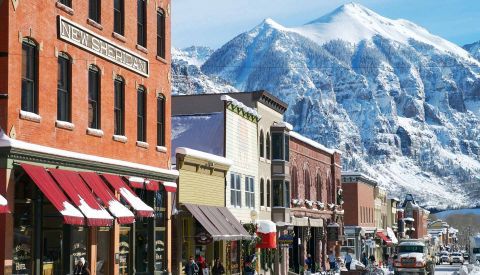 Looking for something a bit more laid back but still super fun? We've got you covered. Actually, the Dunton Town House does. This 5-room property is conveniently located just two blocks from the town's main drag, Colorado Avenue. And during the summer, the town of Telluride has many celebrations to enjoy including The Ride Festival (July 12th-14th) and The Americana Music Festival (July 17th-20th). And let's be real, you can't beat those mountainous views!
Found one you are dying to go to? Then get your passport ready and treat yourself to a trip you won't forget.