Switching to a plant-based diet isn't just a trendy fad to try because celebrities are doing it; there are real advantages, both to your individual well-being and to Mother Nature.
The health benefits of adopting a diet that includes more plant-based proteins are endless. Not only have studies shown it decreases your risk of obesity, but it has also been linked to lower rates of chronic illnesses like heart disease, cancer and diabetes.
As if that wasn't reason enough to start incorporating more plant-based foods into your daily routine, there are also all the ways it helps the Earth. So many of the planet's resources that we take for granted are actually not available in endless supply. By 2050, the world will need to feed two billion more people–that's 9 billion, FYI!–which means basic things like enjoying seafood from the ocean could become obsolete if we don't protect them from pollution and overfishing.
Incorporating plant-based protein into your diet is actually a lot easier than you think. Meat substitutes have come a long way. Take TUNO™, for example. This plant-based seafood alternative from Loma Linda's® branded line of better-for-you foods (you may have seen their plant-based meals or meal starters) not only has almost as much as protein and Omega-3 as traditional tuna, but it's way more sustainable and doesn't have the paltry nutritional content associated with historic plant-based seafood options. It's available in easy-open cans and pouches, mimics the taste and texture of traditional tuna fish and comes in yummy flavors like Sriracha, Lemon Pepper, Thai Sweet Chili and Sesame Ginger. You can use it in all the same dishes you'd ordinarily use traditional tuna fish like sandwiches, wraps and salads.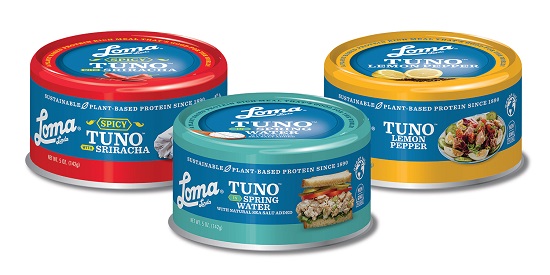 If you've been thinking about adding more plant-based products into your diet, April 30 is the day to do it. You may have heard that May 2 is "World Tuna Day." Well, April 30 is World TUNO™ Day, a moment dedicated to bringing awareness to the long-term need to create alternative protein sources to ensure our oceans and the life within them can thrive for years to come. "Our goal with World TUNO™ Day is to raise awareness and inspire consumers around the globe to eat more sustainable, plant-based foods," says J. Douglas Hines, Atlantic Natural Foods founder and chairman.
The time is now to get serious about sustainability. TUNO™ is super affordable, good for you and sold right on Amazon so you can have it on the dinner table in no time. Making the switch to more sustainable, plant-based protein doesn't have to be scary and overwhelming. Start small and you can make a big impact.
The editors at SheFinds wrote this post on behalf of TUNO™ and received compensation as part of our agreement.