Kate Beckinsale and Tim Burton at a Cannes press conference, la Checklit.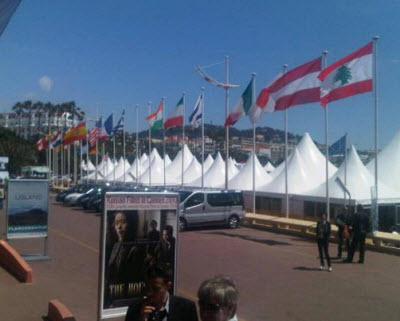 Slycakang capture Cannes looking a little like the United Nations.
The view from outside the film festival–this photo makes us kind of feel like we're there thanks to Johnbadalu.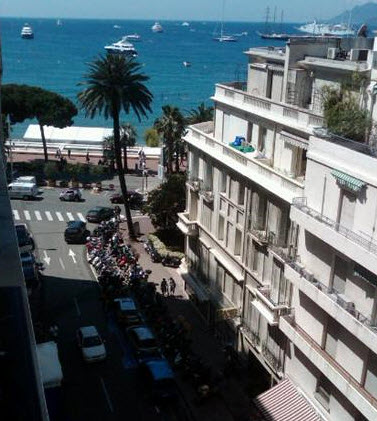 Ugh, it's so perfect. Dezont tells ust his is the view she woke up to after the Robin Hood party on Wednesday night.
Devilishgirl got Russell Crowe in his element, getting ushered out of the festival.
See more Twitter stalking, and see today's online sample sales to make sure you get the best sales and deals.