The Chanel 2011 cruise show was a two day affair. We should know, because we Twitter stalked it. Guests arrived in St. Tropez on Monday to a pair of metal bocce balls in their hotel room, for a pre-show tournament (team USA won), and today Crystal Renn, Georgia May Jagger,  and Abby Lee Kershaw arrived by sailboat to walk the streets of southern France barefoot–clad in '70s-inspired pieces.  Since you weren't there, here's what went down:
After lots of rumors, plus sized model Crystal Renn walks–proving every size can wear Chanel. Photos courtesy Bernadette Morra and  Lisa Tant.
Misshapes DJ Leigh Lezark's hotel room with champagne and aforementioned metal bocce balls courtesy of Chanel.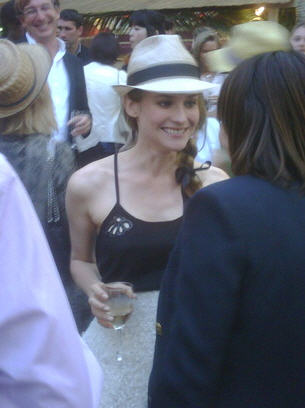 Diane Kruger the day before the show looking super cute in her fedora. Photo courtesy of Lisa Tant, editor-in-chief of  Flare Magazine.
Vogue's Andre Leon Talley being interviewed by Fashion Television reporter Jeanne Beker. Look how tall he is (!) Photo via Bernadette Morra, editor-in-chief of  Canada's Fashion Magazine.
Karl Lagerfeld hobnobbing in St. Tropez  pre-show, captured by Grazia Live.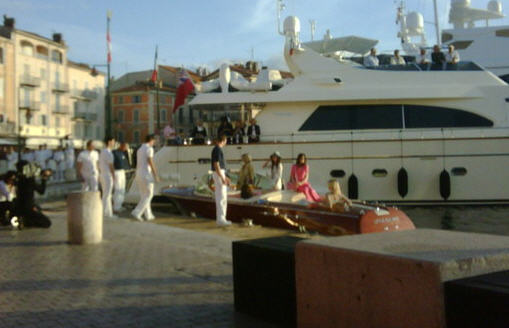 The models arrive to the show in motorboats. Thanks, Jeanne Beker.
Georgia May Jagger and Abby Lee Kershaw channel the '70s on the runway. Photos from Grazia Live.
See more of our Twitter stalking, and then check out our guides to the best flat sandals, and the best spring fashion trends.