As Paris Fashion Week continues, and beautiful things keep popping up, we continue to Twitter-stalk stateside. Now, the second installment of our top five Twit Pics from around the web–and the City of Lights:
1. Vogue Paris got us backstage access to the gilded brocade and fur looks  backstage at the Balmain show.
2. An incredible shot of the Eiffel tower at dusk, courtesy of Paris Fashion Week attendee Mike Nouveau.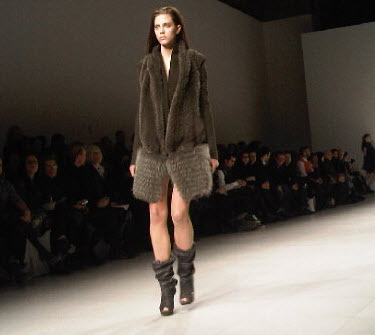 3. Fur is everywhere–and Paris is no exception. Rachel Zoe would die for this fur coat from designer Sharon Wauchob. Front row view courtesy of Karen Kooper.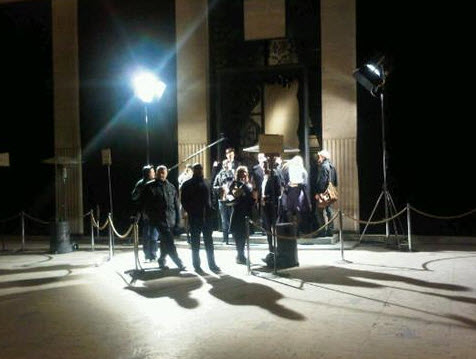 4. In Paris, everyone's fashionably late. Morgan Fleming catches the scene outside of Nina Ricci 30 minutes before the show started.
5. Citizen Couture street style photographer takes a pic of the setup for Rick Owen's show right by the Eiffel Tower.
See our top five Paris Fashion Week Twitter photos from yesterday, then get Parisian chic with the best trench coats, or the best celebrity sunglasses.