There was mass pandemonium tonight on the light blue carpet at the Sex and The City 2 movie premiere in New York City. Sarah Jessica Parker donned a bright yellow couture dress by Valentino, all of the leading men looked hot, and fans went crazy. Check out some behind the scenes twit pics from our twitter stalking:
SJP got rave reviews on Twitter for this neon yellow Valentino couture spring 2010 gown. Thanks, coutortured, for the shot.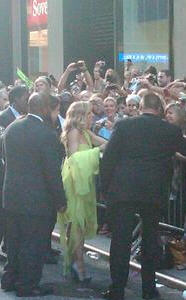 The view: SJP greets fans outside of Radio City Music Hall. Courtesy of InStyle.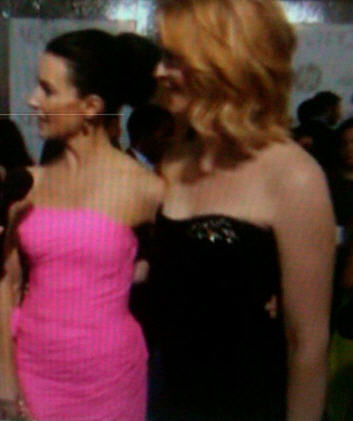 Cynthia Nixon sports blonde hair, while Kristin Davis looks very Charlotte in her hot pink dress. Courtesy of Bella_Marchesa.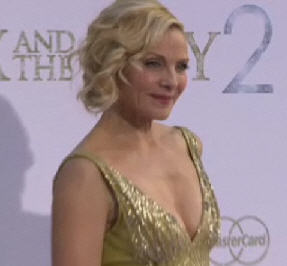 A shot of Kim Cattrall in a gorgeous gold Naeem Khan dress at the SATC 2 premiere. Elikarae captured the moment.
John Corbett, aka the always sexy Aiden, rocking long hair on the red carpet, via elikarae.

SATC's resident stylist, Patricia Field, wearing a ruby red dress to match her fiery hair. Courtesy of juneambrose.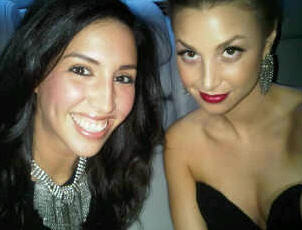 The City's Whitney Port (right) snaps the view from the limo on her way to the SATC 2 movie premiere.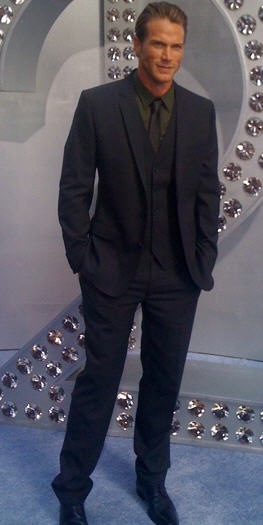 Jason Lewis, Samantha's boy toy Smith Jared, looking gorgeous, a la  BagSnob.
Donald Trump and his lovely wife Melania on the blue carpet; photo courtsey of mariejoelle.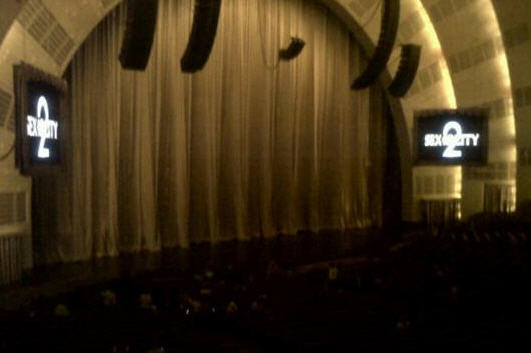 The inside scoop: AllAboutAlicia showed us what was going on inside Radio City Music Hall.
MaggieLeVine flashes us the must-have tickets to the SATC 2 World Premiere. Jealous?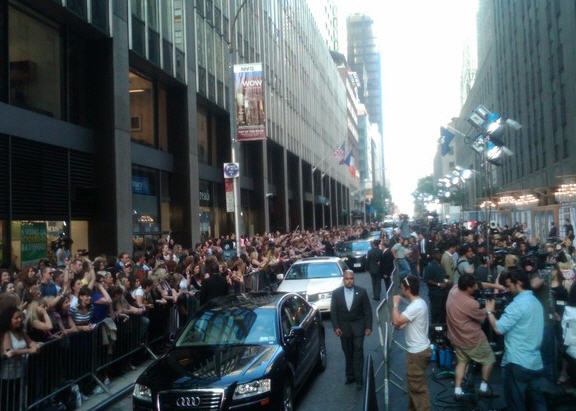 The zoo outside of Radio City Music Hall pre-SATC 2 premiere, snapped by mariejoelle.
See more of adventures in Twitter Stalking, check out our Sex and The City 2 page,  and see how you can skip lines and get tickets to the movie now.