Jennifer Hudson shows off her slimmed down body next to Terrence Howard. We love her blue dress. Courtesy of E Online Movies.
Martin Scorsese speaks at a press conference to launch the Doha Film Institute in Cannes. Thanks, E Online Movies.
The view of the pool before the Vanity Fair and Gucci party in Cannes. Courtesy of Gucci Official.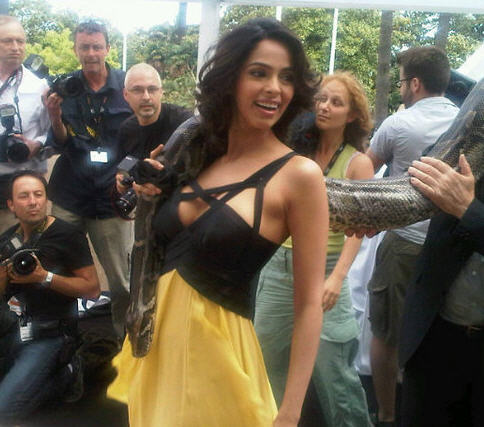 Shonatwits takes a shot of Bollywood star Mallika Sherawat posing with snakes for the Cannes premiere of the film Hiss.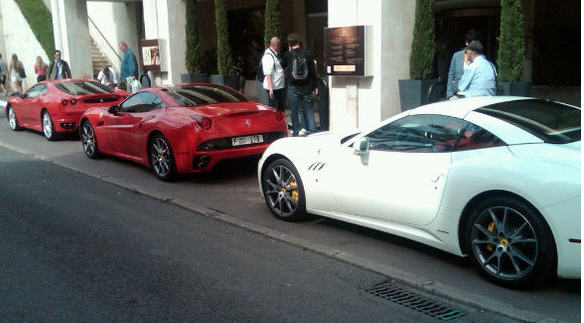 A Ferrari backup shot taken by Wangervision. Only in Cannes.
See more of our twitter stalking, and then check out our guides to the best black dresses, and the best cocktail dresses.