The Cannes film festival kicks off today with the premiere of Robin Hood, starring Cate Blanchett and Russel Crowe. While other celebs are packing their suitcases, we got a behind the scenes look at the festival…via Twitter, of course. Take a look:
Cate Blanchett, glowing in McQueen,on the red carpet, a la Bobbie Thomas.
The Cannes view, making us jealous, via shekharkapur.
How many French items can you spot in this photo? Thanks, Mamma007.
The boats at Cannes, via Shekharkapur.
Cannes at night–a dreamy French scene, a la dcreano.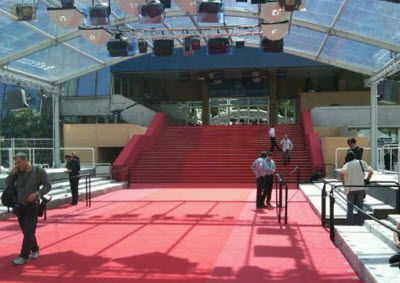 The empty red carpet, ready for the festivities to begin. Randum shot the sneak peek.
Check out more Twitter stalking, and see our style news updates and the best black dresses and party dresses for every occassion.