We caught up with celebs and designers via their Twit Pics–and brought you the best of behind the scenes before (and during) the Met Ball–from limo rides to hot air balloons, with Anna Wintour in Chanel and Oprah in Oscar thrown in for good measure:
Rachel Roy with Liya Kebede, on the way to the Met Ball.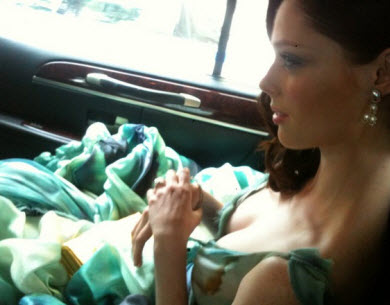 Coco Rocha's voluminous cloud of a dress, by Zac Posen. Car photographer = James Conrad.
The hot air balloon at the Met Ball was inspired by the 1893 World Fair. Via Jim Shi.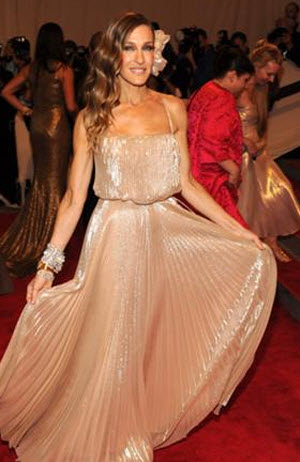 Our girl SJP in Halston. Jim Shi always gets the best Twit Pics.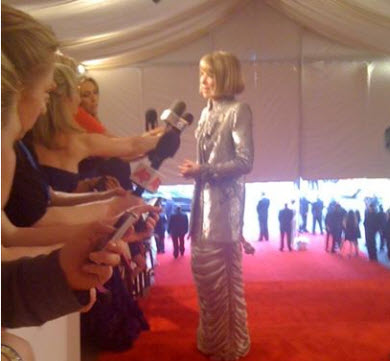 Anna Wintour, in Chanel Couture, paused for interviews on the red carpet while Hilsays captured the moment.
Oscar de la Renta puts the finishing touches on Oprah's gown earlier–it was hand made, over the course of 250 hours, by four people. Thanks, OscarPRGirl!
Check out more of our style news, plus the best party dresses and evening clutches for all of your soirees. Get a glam designer dress for less with our guide to online sample sales–and check out our hair removal products now that it's spring.