Ulta Beauty has finally kicked off its 25-day Holiday Beauty Blitz Sale. From Dec. 11- Jan. 10, Ulta is running a sale EVERY DAY (both in-store and online) on different beauty brands like Benefit, Anastasia, Becca, Tarte, Smashbox and many more! The first two days are over, but you still have 23 days left to snag deals on some of your favorite makeup products. Visit Ulta's Holiday Beauty Blitz often as they preview five new deals every five days.
Here's what we know so far: Today, (Dec.13) Ulta is offering 50% off all bareMinerals concealers! Tomorrow, (Dec. 14,) the deal is 40% off Urban Decay's Naked Illuminated Shimmering Powder For Face And Body. Then on Dec. 15, Ulta will be having all Grandiose Mascaras by Lancôme on sale for 50% off! Amazing, right?!
Not sure what to buy? We've compiled a list of all the products we're looking forward to buying from Ulta during its 2017 Holiday Beauty Blitz sale:
1. Ulta Holiday Beauty Blitz Sale December 13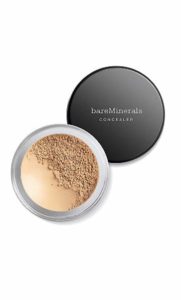 bareMinerals Concealer ($10.00, originally $20.00)
Hide dark spots, blemishes and redness with this lightweight SPF 20 concealer. This award-winning concealer comes in five different shades and has even been dubbed as the "best concealer" by some happy Ulta shoppers!
"My roommate in college used this; I tried it & was hooked. I have been wearing it for years–best concealer! I use it under my eyes daily to create a natural, brighter complexion." -Jay
"I always go back to Bare Minerals' powdered concealer. The application is gentle and does not put stress on my already thin skin especially at the inner corners of my eyes." -MoMo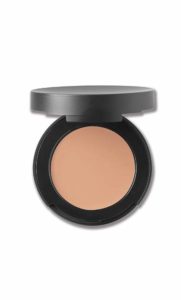 bareMinerals Correcting Concealer ($10.50, originally $21.00)
This creamy concealer is lightweight and provides full, flawless coverage. It also protects your skin with SPF 20, comes in eight different colors and even has received some pretty rave reviews on Ulta.com:
"I love this concealer I have been using it for years and I have tried others and they don't work as well or look so natural. Five stars!" -Beth
"I have a little redness and uneven tone. This covered everything with out looking like I had a lot of makeup on." -QueenB
2. Ulta Holiday Beauty Blitz Sale December 14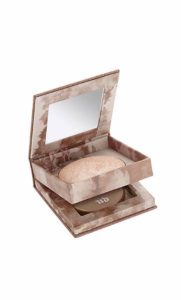 Urban Decay Cosmetics Naked Illuminated Shimmering Powder ($32.00, 40% off Dec. 14)
This versatile shimmering powder can be used as an eye shadow, highlighter or body shimmer. Did we mention that this powder is also cruelty-free and comes in four gorgeous shades?
"It's wonderful! I have nothing bad to say about the fireball highlighter. It's a beautiful color for any skin tone & it's very velvety when applied. Easy to blend & pretty." -Cheyann
"This UB highlighter is so pretty!! And lasts all day!" -Mandi
3. Ulta Holiday Beauty Blitz Sale December 15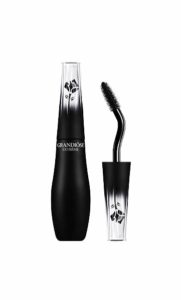 Lancôme Grandiôse Extreme Mascara ($32.00, 50% off Dec. 15)
This Lancome mascara provides length, volume and lift to lashes. The "Swan Neck" wand ensures an easy application of this paraben, sulfates and phthalate-free mascara.
"Best mascara, hands down. I have tried many mascaras on the market but this is by far the best." -Abells
"Love the wand. It makes it so easy to get the outer lashes. Great coverage and you only need a couple of swipes and you're done applying. Highly recommend!" -Karen
Find out more about Ulta's including their return policy at SheFinds.com
[Photo: Shutterstock]