Ulta's been making a lot of changes to its stores lately, but everyone still loves it for their wide assortment of beauty, skincare, and haircare products. They've got everything from your favorite drugstore brands like Maybelline and COVERGIRL, to popular brands like TooFaced and Murad. But, Ulta has been missing one fan-favorite beauty brand in particular for quite some time now, leaving a hole in the hearts (& shopping carts) of loyal Ulta shoppers everywhere. Well, that's all about to change because Ulta is now selling ColourPop Cosmetics products! The exciting addition was announced last week and finally became a reality on Sunday, Feb. 25.
"YES, THIS IS EXACTLY WHAT IT LOOKS LIKE! We're gonna carry ColourPop, and we're dropping it Sunday," the brand wrote on Instagram before the big launch.
ColourPop is an Los Angeles-based brand that's known for their affordable price tags and high-quality formulas. They produce everything from matte lipsticks and eyeshadows, to highlighters and brushes, but you may know the brand for having amazing Kylie Cosmetics Lip Kit dupes. Now, you can get their beloved products at your local Ulta and online at Ulta.com!
The beauty retailer is starting things off slowly with ColourPop and are currently only selling their Super Shock Highlighters, Super Shock Shadows, Ultra Matte Lips, Element of Surprise Pressed Powder Shadow Palette, and Double Entendre Pressed Powder Shadow Palette. They've also released some Ulta Exclusive bundles, too! You can get the Wicked Trick and Trifecta Lip Bundles, which both feature 3 liquid matte lipsticks for $16, or the Dream Fever Super Shock Shadow and First Charmer Super Shock Shadow Foursomes, which are both comprised of four Super Shock Shadows for $18.
Think this is all too good to be true? Here's every ColourPop product you can buy at Ulta right now:
ColourPop Super Shock Shadow in Stereo ($5) 
This crème-powder eyeshadow is known for its unique bouncy texture and high-pigmented formula that delivers glittery, bold color without creasing, fading or fallout.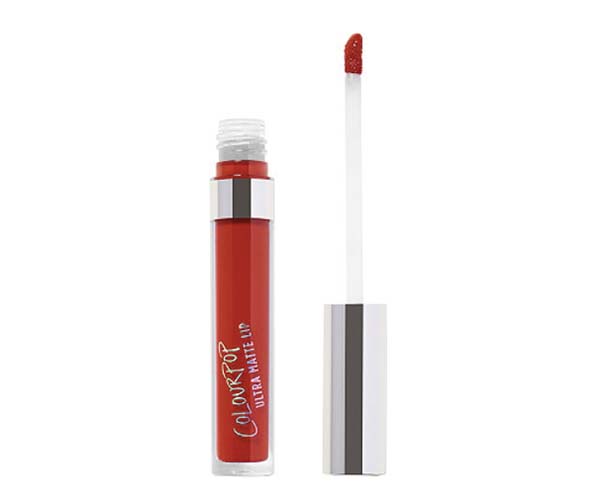 ColourPop Ultra Matte Lip in Creeper ($6.50) 
This thin, lightweight formula smoothly glides on the lips, leaving you with an intensely-pigmented, ultra-matte look. It's one of the best long-wearing matte lipsticks on the market and won't budge!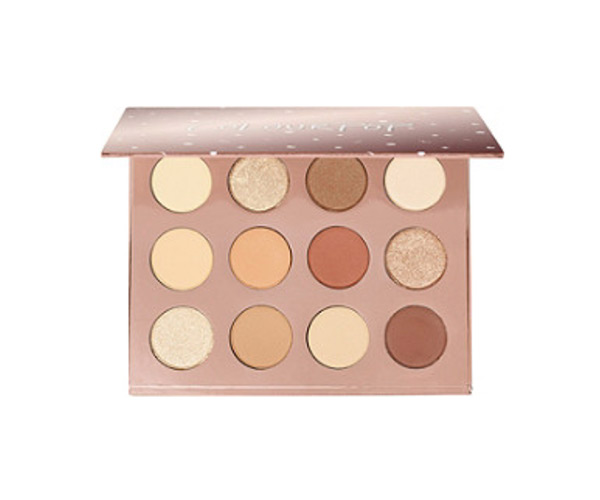 ColourPop Double Entendre Pressed Powder Shadow Palette ($16) 
The Double Entendre Pressed Powder Shadow Palette features 12 universally-flattering shades ranging from cool to warm, to matte to metallic. It's the perfect nude palette for creating a chic everyday eye shadow look.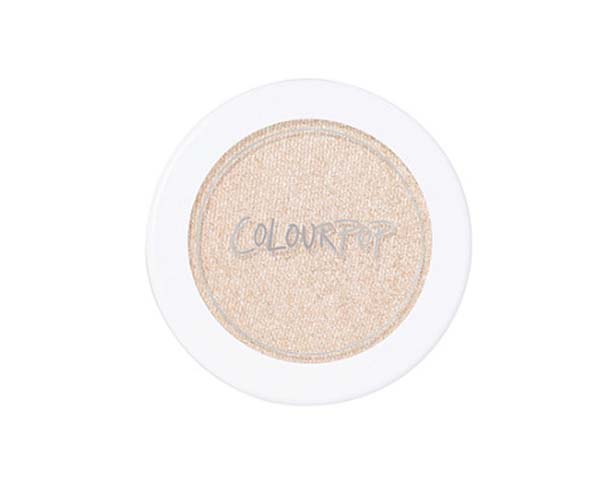 ColourPop Super Shock Highlighter in Flexitarian ($8) 
Add some high-level shine to your glam with the Super Shock Highlighter. Its long-wearing crème powder cheek formula shares the same buildable, smooth texture as the Shock Shadows–only this will deliver a healthy, blendable, and so buttery soft glow to your face.
ColourPop Element Of Surprise Pressed Powder Shadow Palette ($16) 
This palette perfectly combines edgy dramatic metallics with bold, feminine classics. It's ColourPop's first palette with four finishes and allows you to choose between matte, satin, metallic and duochrome shadows to get the eye look you've been dreaming of.
Ulta isn't the only place where you can get ColourPop Cosmetics. It's also being sold at Sephora, too! Check out our favorite ColourPop Cosmetics products from Sephora at SheFinds.com!
SheFinds receives commissions for purchases made through the links in this post.