Let's be honest – weddings cost a fortune these days,  but that doesn't mean you have to jip your bridesmaids with an unfortunate gift. If your girls held your dress while you used the bathroom, stood by you through all those Bridezilla meltdowns, and were just a generally awesome, say thank you with designer gifts under-$100:
For a more personal gift, give the beautiful canvas Kate Spade Anne Brag Book ($45), and fill it with photos from the past.  Leave a few blank slots for special wedding day photos.
What better way to say thanks than with this snazzy Marc By Marc Jacobs Classic Marc Katie Bracelet ($98). This designer accessory will go with just about everything – from her bridesmaid dress, to a casual day outfit, and also comes in silver.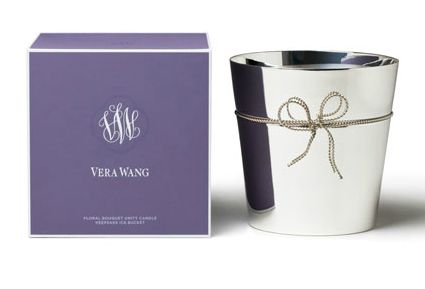 For the label that screams "wedding," give your maids this Vera Wang Bouquet Unity Candle ($98) that doubles as a fabulous ice box.  It will remind them of your special day while lit, and it's practically two gifts in one.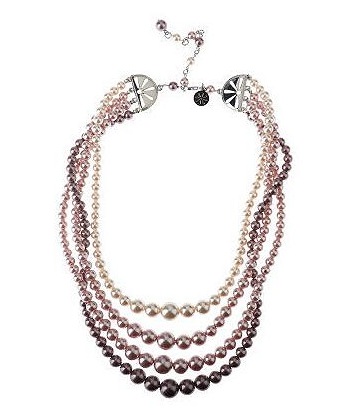 Keep it classy with the Isaac Mizrahi Live! Four Strand Ombre Pearl Necklace (on sale now for $29.96 ). This sophisticated style will look stunning with any bridesmaid dress and even comes in green and grey is purple isn't her color.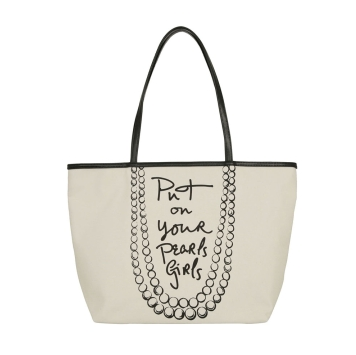 The tote is an ultimate staple, especially for the girl who has lots of stuff (especially during wedding day weekend). This Lulu Guinness Put On Your Pearls Girls Tote ($89) says it all  and is equally stylish and cute.
For more great bridesmaid solutions, check our guides to the best black bridesmaid dresses, long bridesmaid dresses, and inexpensive bridesmaid dresses now.