For every skintight trend, there is one seasonal style that doesn't require a crash diet. The maxi dress is that trend and we love it. Even if we've just missed 6 spin classes in a row, maxis are always flattering, and a great throw-on piece, and these are all under $50. We hope the trend doesn't go anywhere – because as someone wise we know once said: "The maxi dress hides all sins."
This Planet Gold Solid Sleeveless maxi dress ($29.99) is the perfect everyday, weekend dress – the color is neutral enough for pretty much any occasion. We like it with wooden bangles or leather flat sandals.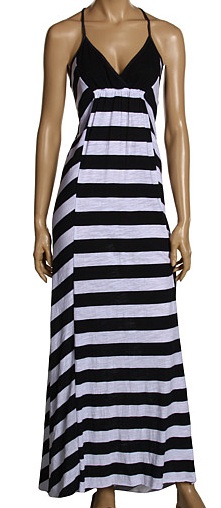 Geometric black and white stripes were huge this season – we especially love them on this Roxy Sunset maxi dress ($49.50).

You've got to have a black maxi dress in your arsenal. You will especially love the crochet detail (and price) of this 6 Degrees Maxi Dress with Crochet Neckline ($29.99).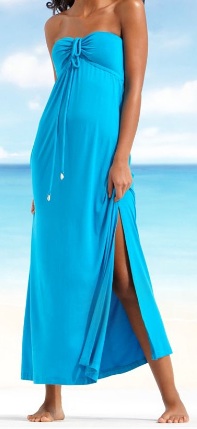 If you need extra coverage at the beach, this Dotti Bandeau Knit maxi dress ($46.20, down from $66.00). The bright color and bandeau neckline are perfect for your July and August beach vacations.
Need shoes to match these great dresses and more? Check our guides to the best clogs, the best platforms and the best fall shoe trends.