In terms of having the most blockbusters, Urban Decay just might hold the record–at least in the beauty category. They've sold out countless products (like this and this and this) and continue to make makeup that excites and thrills beauty junkies who've arguably "seen it all." Not to mention that their eyeliners sell every 10 seconds.
If you don't know about their cult Moondust glitter eyeshadows–you need to get with the program. They have over 200 5-star ratings on the Urban Decay site and 421 5-star ratings on Sephora, for a total of 621 perfect reviews between just those two sites: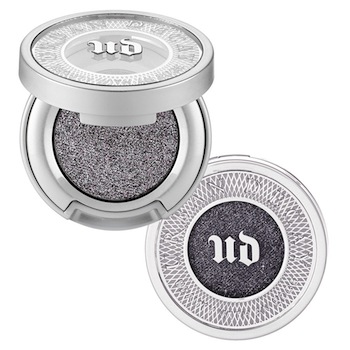 Urban Decay Moondust Eyeshadow ($21) in Moonspoon. Also available at Sephora.
"The best glitter eyeshadow ever!!!" one commenter writes. "They are beautiful, creamy, pigmented and wear long as well," says another. "The amount of glitter that is in them is phenomenal." The shadows are also described as "super pigmented," "long lasting" and "the only eyeshadow I will use." Well, there you have it folks!
And now, they've just launched a palette or Moondust eyeshadows that is sure to sell out like all the other Urban Decay palettes before it:
Moondust Eyeshadow Palette ($49)
How do they make products that literally *everyone* wants and enjoys using, I'm not exactly sure. But you'd better snag one of these palettes so you don't miss out!
[Photo: Urban Decay]