Urban Decay's history with highlighters is solid. First, they launched Afterglow 8-Hour Powder Highlighter, which racked up a solid five-star rating almost immediately on urbandecay.com. Then they launched the first Afterglow Highlighter Palette at select retailers–which was another huge hit. And now, for their hat trick, the brand just launched a completely *different* Afterglow palette with 4 completely-new shades. YAS!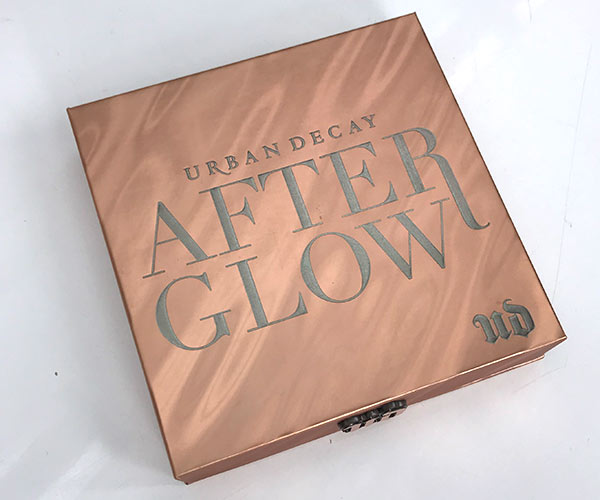 The O.N.S. Afterglow Highlighter Palette ($34) just hit and we couldn't be more excited. Like it's predecessors, the O.N.S. is made of up finely milled powder so that the final product is just right. The color is buildable–wear as little or as much of it as you want. Swoon!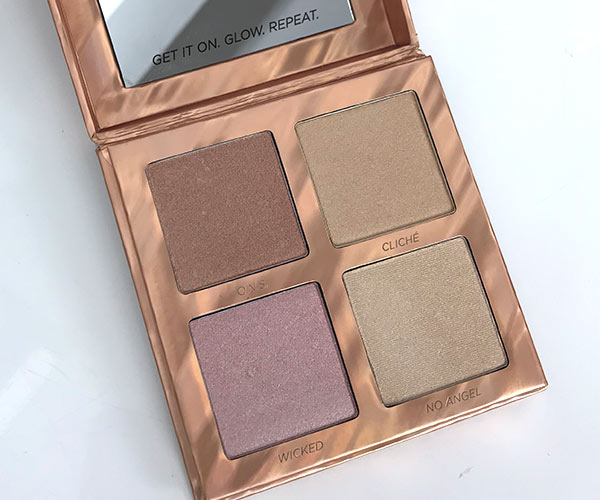 The four shades are O.N.S. ( asoft rose-gold shimmer), Cliche (pale nude shimmer), Wicked (light pink shimmer) and No Angel (pale gold shimmer). And yes, "O.N.S." may or may not be in reference to "one night stand." LOL!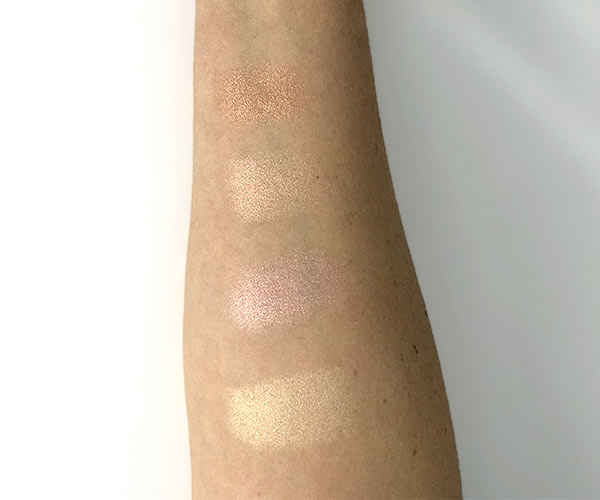 We were able to get ahold of the palette to swatch it. I couldn't believe how creamy the formular felt on. I didn't worry about it coming off as powder-y or dusty. The shimmer was more like a subtle glow. My favorite shade from swatching was the O.N.S.–but I also love Cliche and Wicked on my face.
I would highly recommend this palette. You don't even need to be someone who wears a ton of highlighter regularly. It's a great starter palette to get you into highlighter. Love it!