As we reported, the U*tique vending machine at Fred Segal Beauty allows you to skip the hassle of a line and go straight to the goods—in this case, oodles of beauty products. No more getting stuck behind the woman who returns half-used shampoos—just punch in the corresponding vending number, swipe your handy debit card, and collect your beauty items as you would a bag of Cheetos.
Is our time this precious? U*tique is banking on it, and so is the beauty industry. Some of the smartest products out their champion time-conserving beauty, allowing us gals to gloss, shadow, and whiten—without wasting a valuable second. Below are three on-the-go products that make our lives just a bit more manageable.
1. Go Smile Touch Up, $8
Caffeinate a little too much before noon? Forget the toothbrush, whitening paste, and mouth wash; you can reverse nasty staining while freshening your breath in one fell swoop with the ultra-handy Go Smile Touch Up Mini On-The-Go Smile Refresher. Try my fave, Peach-licious, for a tasty whitening.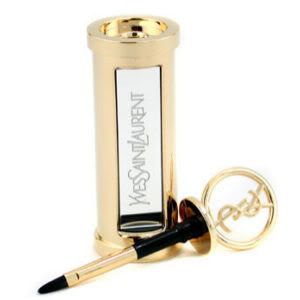 2. YSL Lip Twins Lip Duo, $31
The sexy, gold swivel tube of Yves Saint Laurent's Lip Twins Lip Duo contains two glosses, a mirror, and a handle that doubles as a lip brush. For those with dual personalities, Blackcurrant Rose provides a deep berry for evening outings and a sparkling peachy pink for daytime frolicking.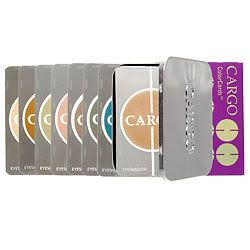 3. Cargo ColorCards, $24
Cargo's ColorCards will bring out your inner artiste while also granting unbelievable convenience. The flipbook of cards contains single-use eye shadows embossed on each card; just dab, smudge on, and go. No powder-filled compact that inevitably explodes in your purse.