We already know that Vanessa Hudgens has an awesome wardrobe because she 's a repeat get the look offender, but she succeeded in surprising us yet again with this cool, effortless outfit. She makes it look so easy in a belted maxi, animal print wayfarers and a studded bucket bag we could d-i-e for.
Lucky for you, we found the exact dress Vanessa wore, in a more versatile dark wash. You will love this Daftbird Racerback Tank dress ($124). The racerback is incredibly flattering, and the dress is the perfect blank canvas for loading on accessories.
Vanessa's Barneys New York Woven black belt ($195) is a great splurge accessory for the fall – imagine using it to belt flannel shirts, sweater dresses and other cold-weather styles.
Vanessa loves her Betsey Johnson Animal Print Wayfarers ($55) in gold – but we prefer this cool purple. Leave it to Betsy Johnson to use animal prints to make a classic sunglass style even cooler.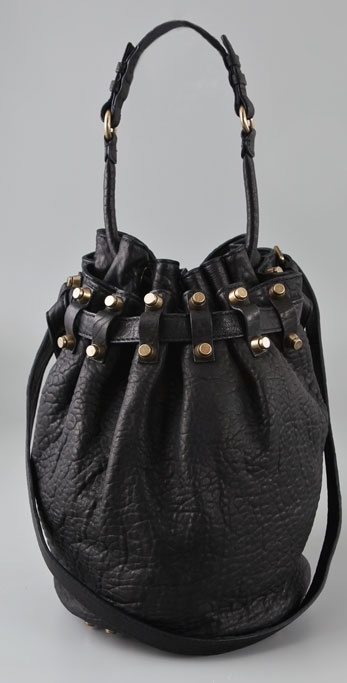 If you're a Vanessa Hudgens stalker, or have been saving your milk money, her Alexander Wang Diego Bucket Bag ($825) is to die for. You will love love love the bucket shape and cool gold stud detail (look on the bottom of the bag).
See all of our sales and deals, plus all of the best summer dresses, maxi dresses, sunglasses, nude shoes, wedges, and clogs. Then check out our guide to this week's online sample sales.