VIDEO: A Quick Q&A With Nina Dobrev & Her Stylist, Ilaria Urbinati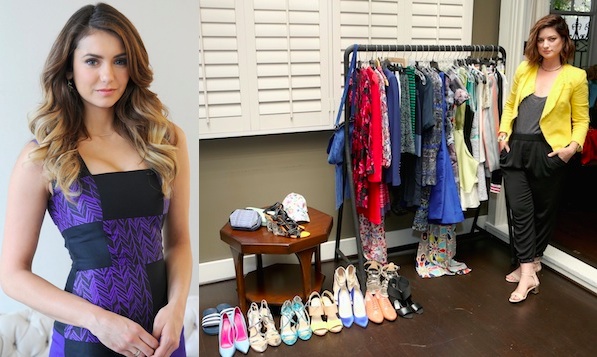 When I Googled Nina Dobrev, I was shocked to find out the actress is only 25. She's already racked up an impressive resume, including roles in Degrassi, The Perks of Being A Wallflower, this summer's Let's Be Cops (if you haven't watched the trailer yet, do it) and of course, the Vampire Diaries. Did you know she plays three different characters on The CW drama? Yeah, this chick can do it all–and not just in the acting world. She's also one of the stars we look to for style inspo. So when we were offered the opportunity to chat about fashion trends and red carpet looks with Nina and her stylist, Ilaria Urbinati, we couldn't say no.
Check out the video below for our interview with Nina and Ilaria where we talk style advice and what trends to look out for on and off the red carpet.
[youtube]https://www.youtube.com/watch?v=CMTSlRuZghs[/youtube]
And don't forget to check out: our book recs for the summer, Heidi Klum's gorgeous maxi dress and how to curl your eyelashes the right way