We recently came across this awesome stop-motion video of Jess and Brian, an engaged couple getting married overseas, who wanted to go above and beyond with their save-the-dates.
"Since they are throwing a destination wedding in Ireland, they wanted a fun and unique way to send out the STD – while also serving a functional purpose," cinematographer Maciej Labinski told us. "They wanted to know as early as possible how many people would be attending," and used the video to gauge attendance.
If you love this idea as much as we do, here's how to try it at-home:

1. Pick a theme.
Since the wedding was taking place in Ireland, where both Brian and Jess have roots, the couple chose an Irish theme: chunky fisherman sweaters, tweed jackets, Hunter Wellies, and of course, Guinness. "We decided we wanted the video to be funny and less serious since couple is so laid-back," Maciej said.
If you're attempting this at home, pick a theme that is personal to you and your groom; think about what inside jokes you have together, family traditions from either side, or something you are both "known" for. You can even use it as an extension of your wedding theme. The ideal video will have both heart and humor.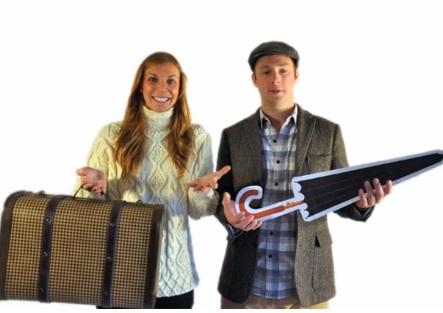 2. Create a storyboard.
"They liked the idea of 'stop-motion' – a series of still images that when put together, look like a movie," Maciej explained. "We created a storyboard of the different scenes and discussed how each would be shot beforehand. This provided good direction, though many aspects – like the walking Wellies and the magic Guinness bottles – were made up on the spot. You just don't know what you'll think of until you start doing it!"
Map out, frame by frame or scene by scene, how you'd like the "story" to progress. Picture yourself as the recipient of the save-the-date — what information do you need, and in what order? Try to produce some clever moments, like the Wellies walking, that will set the video apart.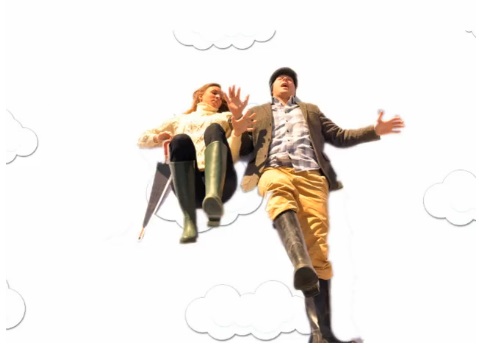 3. Hire a friend to shoot and edit it.
Maciej happens to be the brother-in-law of the bride, and an amateur cinematographer who was happy to help the couple. Save yourself the $2,500-5,000 it could cost in professional fees, and ask one of your friends to produce it. You could even pay them in Guiness!
4. Ready, aim & shoot it.
"The video took about 2 days to shoot," Maciej explains. " We used a white muslin backdrop and set up some makeshift clamp lights for extra lighting that we bought at our local hardware store. We shot a total of 1200+ images with a tripod-mounted DSLR. The camera was set to shoot continuously at 3 frames per second to get that "jumpy" stop-motion look. To shoot the flying sequence, we laid the muslin backdrop on the ground and shot from overhead by sitting on a ladder. We had to move – inch-by-inch – while each frame was shot. The hardest part was keeping the couple from moving after each frame!"
5. Create a movie from the picture sequence.
"After production was complete, the images were reviewed and sequenced in Adobe Bridge and then dropped into Photoshop for some minor editing. By using Photoshop actions, we were able to automate some of the work – like washing out the background to be completely white and adjusting levels. Other elements, like some of the graphics and text had to be incorporated manually."
6. Set it to music and send!
The last step for Maciej was importing the sequence in to Adobe Premiere, setting the background music and exporting it as a movie file. The movie was then uploaded to Vimeo, and embedded in the couple's wedding website. They then sent the link to guests via e-mail.
"This was our first experience with this type of project, so the learning curve was steep — but all-in-all we had a blast doing it and we think the video came out great!"
And we agree!
See more: Jess & Brian Save The Date from Maciej Labinski on Vimeo.