VIDEO: Watch George Michael In The First Ever Carpool Karaoke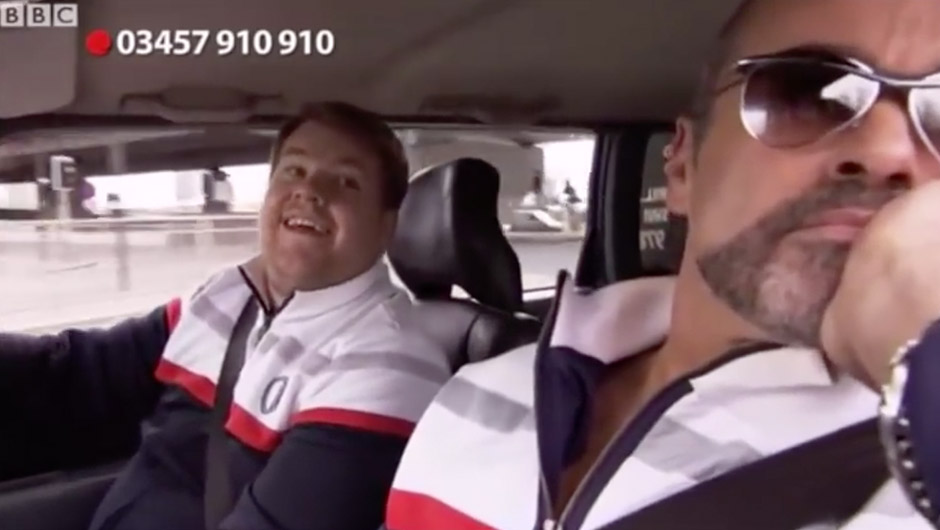 Carpool Karaoke is one of the best sketches to come out of late-night television in recent years, and we can thank the late, great George Michael for that. The iconic British musician, who passed away at just 53 years old on Christmas Day, was the first guest to drive around with James Corden back in 2011.
In a video for Comic Relief, Corden, who is in character as Smithy from the BBC series Gavin & Stacey, goes for a drive with his "mate" Michael where they belt out Wham! classics and also take a few friendly shots at one another. It's classic Carpool Karaoke.
[youtube]https://www.youtube.com/watch?v=hvuENG3O9TM[/youtube]
In June 2016, Corden told Howard Stern how that first musical ride started it all. "We couldn't put our finger on why is this so joyful? There's a joy in here. We couldn't really work out why."
The Late Late Show host also paid tribute to the pop superstar following the news of his death. "I've loved George Michael for as long as I can remember," he wrote. "Always ahead of his time."
I've loved George Michael for as long as I can remember. He was an absolute inspiration. Always ahead of his time.

— James Corden (@JKCorden) December 25, 2016
[Photo: Youtube]