Apple better watch out, because Amazon just launched their new Fire smartphone ($649) in 5 different colors, and it's basically the best thing since sliced bread. Though it may look similar to your beloved iPhone, the Fire phone has sooo many more features. On this phone, you can "tilt, swivel, and peek" to naviagate through all of its apps, and you can scroll through webpages with only one hand. There's even a feature that identifies songs, movies, and TV shows with just the click of a button. (aka. You'll never have to ask "What song is this? or download the Shazam app again). With the Fire, you can also get any Android app, lyrics and music to all of your favorite songs, and access to 24 hour tech support. If that's not the greatest thing you've ever heard than I don't know what is! This phone literally has everything you could ever need. And of course, it comes equipped with the Amazon shopping app, which is obvi our favorite part. Get one now!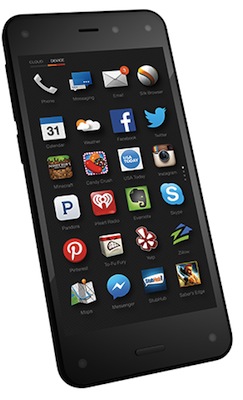 Amazon Fire Phone, 32 GB ($649)
GET THE AMAZON FIRE SMARTPHONE NOW
And don't forget to check out: Lupita Nyong'o's First Vogue Cover, Kourtney Kardashian's bikini, and T-shirt dresses.