Okay, go ahead and take a minute (or two) to ogle. Kate Beckinsale's Jimmy Choo Myth suede sandals ($895) are just that amazing. Between the cool interlacing pattern and the brilliant flash of neon, there's absolutely nothing wrong with these shoes. Sure, they're a splurge, but just think about how many compliments you'll get wearing these babies this summer. Whether to a wedding or a black tie event, they're the perfect shoes add a little oomph to any outfit.
Must have them in your life? We've for the scoop on where to get yourself a pair below.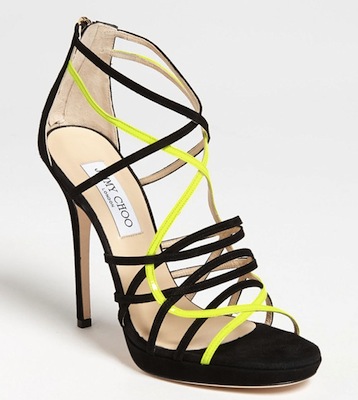 Jimmy Choo Myth suede sandals ($895)
Check out looks like Miranda Kerr's army jacket, Rachel McAdams' Lanvin dress and Zooey Deschanel's Jessica Simpson dress.