We Found It: The Sports Bra That Doesn't Feel Like A Sports Bra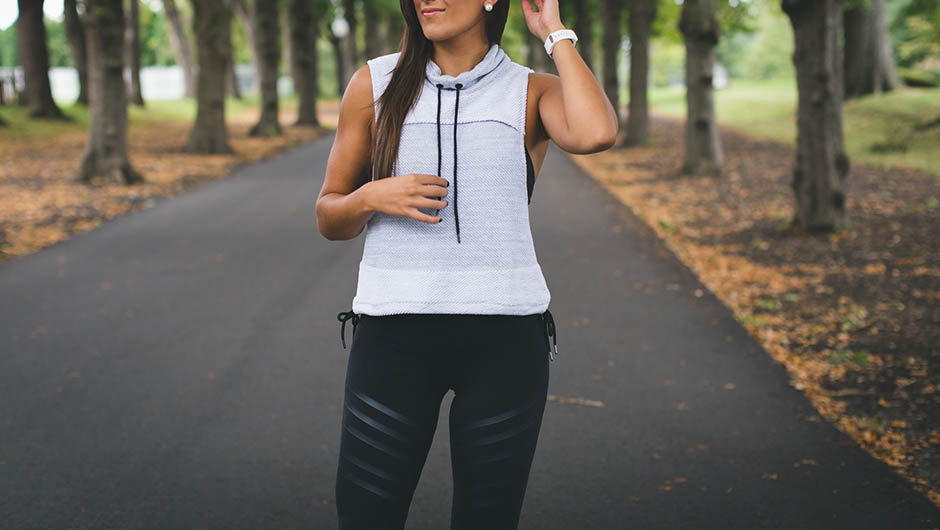 SHEfinds receives commissions for purchases made through the links in this post.
I was recently shopping for new black leggings at Sweaty Betty (I mean, can you ever really have enough?) when the sales girl suggested that I try one of their sports bras. I usually don't think much of sports bras–I have my go-to's at home, and sure, they're uncomfortable but they get the job done and how much can you really expect from a sports bra?
I couldn't have been more wrong–because the one they gave me to try was HEAVENLY! The Brahma Padded Bamboo Yoga Bra ($65) is made of an all-natural bamboo fabric that is so insanely soft, you won't even believe it. The material also helps fight bacteria–so you can get away with wearing it for an extended period of time (which is exactly what you'll want to do). The bra is intended for low-impact workouts like yoga and Pilates, but, full disclosure, I'm an A cup and could probably jog or spin in it.
The thin straps were cute, too, so you wouldn't mind having them be visible under loose workout tanks (unlike my current go-to sports bras which are not a pretty site). The bra comes in two colors, black and grey. Get one NOW (unless you hate being comfortable):
Brahma Padded Bamboo Yoga Bra ($65)
Brahma Padded Bamboo Yoga Bra ($65)
[Photo: A Southern Drawl]