We Love Everything About Lucy Hale In These Seriously Shredded Jeans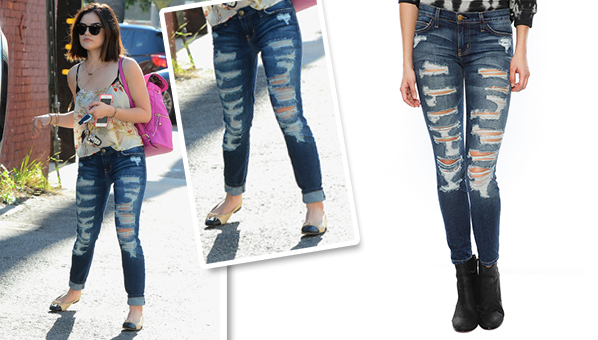 If you thought seriously distressed jeans were on their way out, think again. Not only are Kendall Jenner and Ashley Tisdale huge fans, but so is Lucy Hale. She was recently snapped rocking Current/Elliott's The Stiletto in Benett Tattered ($268) and these just might be our favorite pair of destroyed jeans yet because the darker rinse and thinner slits are bound to be more flattering. Snag a pair for yourself below.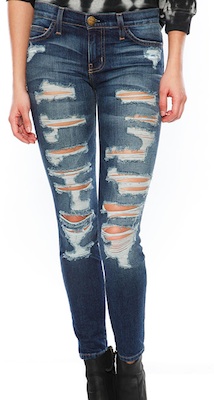 Current/Elliott The Stiletto in Benett Tattered ($268)
Don't forget to check out Kim Kardashian's favorite Lululemon jacket, Ashley Tisdale's slides sandals and Margot Robbie's leather leggings.
[Photo: Splash News]