Off-the-shoulder and slouchy wide neck tops are hot right now, so if you've always wanted to try the look here's your shot. Having doubts? We'll make the case for them: they are incredibly comfortable, the peak-a-boo shoulder style is subtly sexy, and they can be worn both now and later this fall. Check out the creative ways our favorite celebs tried the look for both seasons:
This Daftbird Wide Neck Tee in Heather Grey ($84) is a celebrity favorite and its no wonder – the comfy style is the epitome of California laid back cool. Don't worry, you can try it in other states, too.
For now:
Ashley Tisdale and Audrina Patridge love their DaftBird slouchy tops and wear the look for summer with cut-off shorts and mid-calf boots. A bold, but surprisingly flattering look.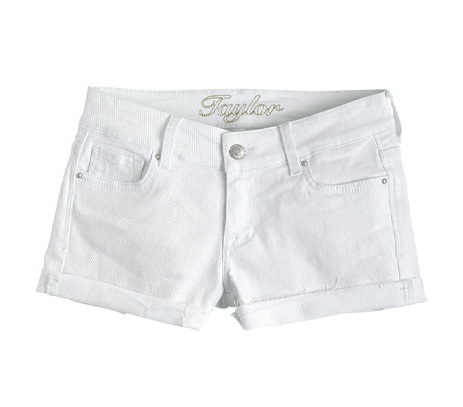 Go bold like Heidi Klum  and Ashley Tisdale in these short white Delia's 2″ Color Jean shorts ($34.50). The contrast of the white against the grey top is eye catching, and the short shorts style is so summery and fun.
Ashley and Audrina paired their off-the-shoulder tee and shorts get-up with an unlikely shoe – the mid-calf Steve Madden TESSII boot ($159.95) – and it totally works.
For later:
Stars like Katy Perry, Vanessa Hudgens and Victoria Beckham show how to wear the off-the-shoulder look in early fall – with skinny jeans, cool fedoras and other luxe accessories.
Get the ladies' skinny grey pant style with these brand-new Rag & Bone/JEAN 'The Skinny' Stretch jeans ($190). The color will be a big denim trend for fall – stock up now.
Get Katy Perry's cool bright cobalt pump look by scoring these Steve Madden TRINITIE pumps ($66.99, down from $79.95). They dress up the off-the-shoulder style and go great with the grey pants.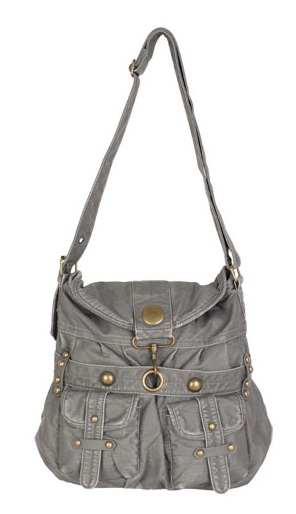 If you love Vanessa's bag, try this much-cheaper but equally cool Alloy SADDLE-UP BAG ($39.90). The gold detail, long strap and messenger style make it a must-have for fall.
Don't miss a celebrity trend – check out our celebrity style daily posts. Shop our guides to the best fragrances for all seasons and the best sexy underwear. Subscribe to our virtual newsletter for more fashion news.