When Kate Middleton and her cute little family set off on their tour of New Zealand and Australia on Monday, we knew that she'd have a ton of great outfits to debut, and we've been on the look out. This particular outfit caught our eye because we've seen her in some of the pieces before, like these J.Brand Jeans. Kate wore the SAME outfit in Olympic Park in October 2013 AND at the 2012 Olympic Games. Maybe its her favorite? This time around, she's wearing the same jeans, wedges and top with an updated navy blazer. Like the "commoner" that she is, Kate Middleton repeats outfits and mixes and matches pieces that she's worn before. She sticks to her common-girl roots and we love it, especially because all of her pieces are semi-affordable (if I don't eat this week). Plus, dressing like Kate makes us one step closer to royalty, right?
J. Brand 811 Mid-Rise Skinny Jean ($169)
ME+EM Breton Top ($66.63)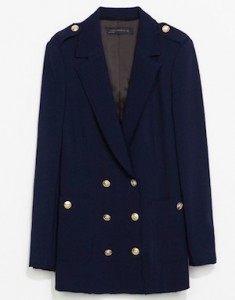 Zara Structured Double-Breasted Blazer ($139)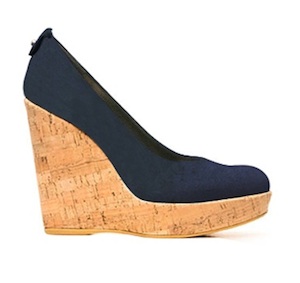 Stuart Weitzman Corkswoon Wedge ($398)
And don't forget to check out: really cute pics of Prince George, Beyonce's Sunglasses and Jamie Chung's Bomber Jacket.
[Photo Credit: Splash News]