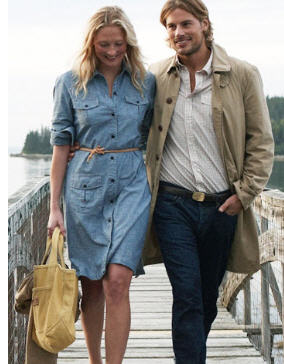 Must-Reads:
We gave you a sneak peek of Madonna's new line of sunglasses with Dolce and Gabbana, Coach's fall 2010 collection, and a first look from Bebe's PH8 collection.
Check out the new Jodi Arnold for The Limited Collection, and  L.L. Bean's new Signature line–both available online now.
Go see the shocking results of our J.Crew kids' line project. If you are cheap and small, you will be very happy.
Did you know Zac Posen did a collection for Target Australia two years ago? Go see if you like the American or Australian line better.
Fan us on Facebook and win a free handbag filled with makeup worth almost half a grand.
Sales And Deals:
Enjoy 20% off Narciso Rodriguez's collection for eBay.
Get 50% off of  colorful handbags at Nordstrom.
Take advantage of 65% off designer denim at the Outnet.
Taste Tests:
Can you guess which gingham shirt's price is in the triple digits?

Check out which turquoise cocktail ring leaves money for dinner and drinks?
Do you know which cowl neck dress will keep your wallet fat?
How To Wear:
Figure out how to wear clogs without looking like a dowdy milkmaid.
Learn how to wear a white blazer now and later.

Guides To Check Out:
Get prepared for spring by checking out our guide to spring fashion trends, then get your outfits ready with the best maxi dresses, the best white jeans, and the best celebrity sunglasses.