We all know someone who swears by some trendy diet or of-the-moment meal plan. "I lost 10 pounds doing intermittent fasting." "I went down a dress size just by giving up sugar." "I only eat twelve small meals a day and my skinny jeans fit better than ever." While it may be tempting to jump on the bandwagon of the latest diet craze, we have just one word for you: don't.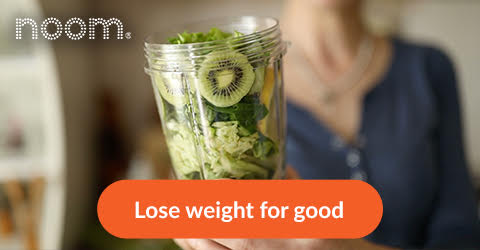 Yes, what you eat definitely has an impact on your weight loss, but it's certainly not the only thing that matters. In fact, your eating habits are often indicative of deeper patterns and behaviors and those are what you should be focusing on.
And if you happen to be a particular eater–either due to preferences or allergies–the idea of losing weight can feel even more daunting. When there are already many things you can't or don't eat, the thought of cutting out even more probably doesn't sound all that appealing.
The Best Weight Loss Meal Plan for Picky Eaters
That's why we're big fans of Noom, a groundbreaking new online weight loss program. Not only is it an amazing weight loss meal plan for picky eaters, but it's really ideally suited to anyone that wants to lose weight… for good.
Unlike other weight loss programs, Noom's single and main focus isn't what you eat. Instead, they're primarily interested in identifying patterns of thinking and behaviors that are impeding your ability to live a healthy life and working to adjust those habits long-term. Their goal is a lifestyle change, not just a quick diet fix that you may or may not be able to stick to.
So if you're looking to lose weight for good and you've been struggling to find a weight loss meal plan for picky eaters, Noom needs to be on your radar. Because Noom isn't strictly focused on the foods you eat, it offers a lot for flexibility for people with food limitations.
If you're wondering how Noom can deliver real, lasting results without dictating every single thing you put in your mouth, their approach is actually quite incredible. Each Noom member is matched with a personal coach that helps you start recognizing the unhealthy lifestyle behaviors that are contributing to failed weight loss goals. From there, your coach and other members of the Noom community will help keep you motivated, excited and on-track as your journey unfolds. There are other resources too–like daily newsletters and the Noom blog–that ensure you have support on all levels to commit to sustained lifestyle changes, be they big or small.
Feeling encouraged because you are finally hopeful about a weight loss meal plan for picky eaters? Good! Real people have seen real results with Noom and yes, it can work for you, too. Getting started is remarkably easy at noom.com, where you can fill out a quick and easy questionnaire that will have you on your way to a healthier, happier you in no time. Good luck!
The editors at SheFinds created this article in partnership with Noom.