Have you ever seen those memes online that make light of how it's so easy for men to lose weight and how hard it is for women? #funnynotfunny
Sadly, there is some truth to them. Losing weight is a deeply personal and individual journey and yes, your gender can sometimes have an impact on it. Women are biologically different than men (duh!) and the things that motivate us and inspire us are often different, as well. Fortunately, there are weight loss programs for women out there that are not only mindful of the specific challenges women face, but that are also highly effective at delivering results for the ladies.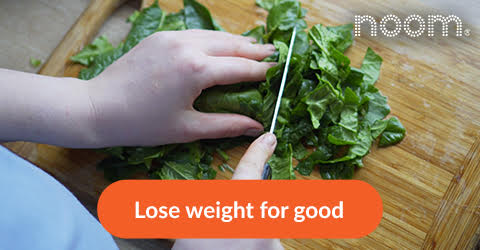 Whether you're a new mom, you've always struggled with your weight or you've been dealing with weight gain later in life, embarking on your weight loss journey as a woman requires courage and support. That's why when it comes to weight loss programs for women, Noom ranks as one of the best of the best. Their online weight loss program is based on cognitive behavior therapy, so the focus is on shifting the patterns and behaviors that are holding you back so that you will hit your goals and ultimately see long-term results.
Do you turn to food when you're overwhelmed? Is exercise the first thing to go when life gets a little too hectic? You're not alone. As women, we're often pulled in many different directions and being able to juggle and balance everything can be extremely tricky. That's what makes Noom's weight loss program so powerful. Noom isn't just going to tell you what or how much to eat. Or how often to exercise and exactly what workout classes you should be taking. Their approach is different. Noom will help you do the difficult work of recognizing when you're not making the best choices and then empowering you to change your life in all areas for the better.
One of the really special things that sets Noom apart? When you sign up, you get paired with a personal coach that is there for you every step of the way. This isn't just a person you hear from every once in a while; your personal coach gets to know you, your patterns of thinking and your specific behaviors to create an individualized plan for success. And success doesn't just mean getting you to eat less or eat healthier. Instead, success is all about identifying damaging habits and adjusting them so you can live a healthier, happier life for years to come.
If you've tried other weight loss programs for women without much success, you shouldn't feel hopeless. As the saying goes, if you want to go places you've never been, you have to do things you've never done. That's exactly why rather than giving up on your weight loss goals, you should try Noom. It's a weight loss program for women unlike any other and even better, it works.
The editors at SheFinds created this article in partnership with Noom.