Channel your inner Megan (Betty is so last season) with Estée Lauder's newest Mad Men makeup collection. Gone are the bright cherry colors of the first collection. Like the award winning show, this 3-piece capsule is moving into the '60s. The soft pink colors of the blush, lipstick and nail polish capture the lighter, sexier look of the decade. Whether you are a fan of the series or not, this makeup is a must-have. The sheer pink and nude colors are both ladylike and alluring. Plus, the vintage-inspired packaging is to die for, especially the glamourous old-school compact.
Pair these beauty products with Banana Republics's newest Mad Men collection and you might just be lucky enough to score a date with Don Draper. Scroll down to shop all 3 pieces.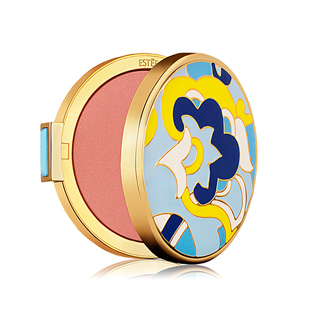 Estée Lauder MadMen® Collection See-Thru Blush ($50)
Estée Lauder MadMen® Collection Rich, Rich Lipstick ($30)
Estée Lauder MadMen® Collection Nail Lacquer ($24)
In other collaboration news, shop Duro Olowu's entire collection for JCPenney, Chloe's greatest hits collection and learn more about Leona Lewis x The Body Shop.